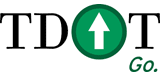 (Nashville) – Tennessee Department of Transportation crews will be working on three separate bridge repair projects along Interstate 40 this weekend in Fayette, Haywood and Madison Counties which will require lane closures on I-40.
In Fayette County, crews will work on a bridge repair project on State Route 222 over Interstate 40 at Exit 42. Crews will close I-40 East and West at mm 42 beginning at 7:00 p.m. on Friday, April 24 through 5:00 a.m. Monday, April 27 to remove forms on the bridge deck on the SR222 bridge. I-40 traffic will be detoured onto ramps at Exit 42 and back onto I-40. The detour will be signed and THP will assist with traffic control. The SR222 bridge will also be closed to traffic at this time.
The estimated completion date of the project is on or before May 31, 2009.
Motorists are advised to seek alternate routes around this area such as US70 or US64.
In Haywood County, crews will be performing a partial deck removal on the SR19 bridge over I-40 at Exit 60 on Saturday, April 25 from 6:00 a.m. until 6:00 p.m. There will be temporary lane closures on I-40 East and West, during which time traffic will be diverted onto ramps Exit 60 on each side of the overpass as needed. SR19 will be closed to traffic during this time.
Motorists are advised to seek an alternate route such as US70.
In Madison County, I-40 East and West will be reduced from two lanes to one at mile marker 86 on Saturday, April 25, from 6:00 a.m. until 7:00 p.m. as crews paint the Watson Road bridge over I-40.
Those who must travel in this area are advised to use caution and be alert to changing traffic conditions.
For more information on this or any other TDOT road construction project or to view travel conditions in this area visit the TDOT Web site's dynamic TDOT SmartWay Information System at http://www.tn.gov/tdot/tdotsmartway/. Travelers can also dial 511 from any land-line or cellular phone to access valuable information about travel conditions anytime, or log on to www.TN511.com.