Austin Peay State University is accepting applications for enrollment in the new Master of Arts in Teaching at the Austin Peay Center @ Fort Campbell, beginning with the Fall I term.
The master's degree provides an opportunity for a student with a bachelor's degree to complete initial teacher licensure requirements and a master's degree concurrently. The program at Fort Campbell, Ky., is available to individuals who wish to teach at the secondary level. Programs in elementary and special education are offered at the main campus.
To be eligible for the Master of Arts in Teaching (M.A.T.), a student must have a bachelor's degree in the licensure field or the equivalent with a minimum undergraduate grade-point average of 2.75, complete the GRE examination and be admitted to the APSU College of Graduate Studies. «Read the rest of this article»
The City of Clarksville, Office of Housing and Community Development, University of Tennessee and Tennessee State University Cooperative Extension, the Downtown Development Partnership and the Tennessee Small Business Center have come together in a collaborative effort to create a Downtown Market for the citizens of Clarksville and surrounding counties.
Beginning June 6, the Downtown Market will be open on Saturdays at One Public Square from 8:00am to 1:00pm each Saturday during market season. «Read the rest of this article»

Fighting Childhood Obesity through Its Revival of famed Double Dutch Sport Competition – Matthew Walker Comprehensive Health Center utilizes age-old childhood activity to combat unhealthy trends in children in socio-economic dis/stressed households.
One treatment for obesity in children is increasing their physical activity. The US Surgeon General recommends that children get at least 60 minutes of physical activity each and every day. Individualized programs like Reviving Double Dutch facilitated by MWCHC, are available for those children that are not able to meet minimum expectations.
«Read the rest of this article»
Please join us for an outdoor picnic honoring Kim McMillan for Tennessee Committee for Governor. Tuesday, May 5, 2009 at Harvey & Silvus Law Firm 310 Franklin Street Clarksville, TN 5:00p.m. – 7:00 p.m.
RSVP to Lauren Bell by Friday, May 1st at 615-585-9678 or
*Contributions will be accepted at the event or can be made at www.kimmcmillan.com
Bryn's Daren Elementary School site of "The New Providence of Tomorrow" Community Meeting scheduled for May 5th, 6 to 8:30 P.M.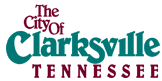 A community gathering of vested stakeholders and concerns parties of the New Providence Community are urged to attend a new visions community planning meeting on May 5th. This will be an all-inclusive approach to renewing the community from within.
The Clarksville Office of Housing and Community Development wants to encourage all the residents and business owners in New Providence to come out and join us as we create a neighborhood plan that will build on New Providence 's assets. It starts with a "can do" attitude and local roots networks, faith groups and community groups working together side-by-side. With that kind of support we can transform and bring positive change to the residents and our community.
Won't you join us? Bring a Sunday school class, your friends and family, church youth group and neighbors. We look forward to meeting you and sharing this opportunity with you. Sponsored by the City of Clarksville Office of Housing and Community Development.
For more information: Contact-
Rita Arancibia, Director
Office of Housing & Community Development
City of Clarksville
One Public Square, Suite 201
Clarksville, TN 37040
931-648-6133
At least 100 people came to Dunbar Cave on Saturday, April 25th, with rakes in hand to help spread mulch on the lake trail.  This was part of The Friends of Dunbar Cave effort that started after Christmas by collecting used Christmas trees and, with the help of CDE, turning them into safe mulch for the trails.  Safe mulch, in this case, is mulch that is only Christmas trees and not mulch of any bushes or trees that will spread seeds in the park.
Ranger Adam Neblett and Park staff Michael Fulbright was on hand to greet and thank the volunteers for their generous contribution of time, muscles and good cheer.
I hope we continue to get this much support form our local community in the future. – Adam Neblett
Many scout groups took advantage of this outdoor conservation effort.  Because of the overwhelming help, the normally three hour job got done in only an hour and a half.
«Read the rest of this article»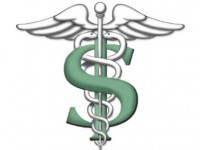 With a $1.4 billion budget shortfall and a loss of some 90,000 jobs last year, the economic situation in Tennessee continues to be dire. It doesn't help that both of Tennessee's senators – Lamar Alexander and Bob Corker – voted against creating 70,000 new jobs when they said "no" to the President's economic recovery plan. But now the question becomes, "with the current economic crisis, can the country afford to make massive changes in our health care system?"
Well to hear our conservative friends tell it… heck no. And they wouldn't lie to us, right? Seriously, the conservatives' lack of credibility aside, let's take a look at the hard facts and do the math on the cost of doing nothing when it comes to health care reform. «Read the rest of this article»