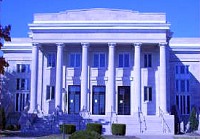 Lighthouse Baptist Church invites you to their first Amgio Fiesta which will be held on Friday on May 1st from 6p.m. to 9p.m. at First Baptist Church Parking lot (435 Madison Street).
There will be lots of food, fun, and music at the Fiesta. The event is children friendly and special children's activities are also being provided. The event is sponsored by First Baptist Church in Clarksville.
La Iglesia Bautista Faro de Luz, los invita el viernes 1ero de Mayo a las 6:00 p.m. en el estacionamiento de la Iglesia First Baptist a una noche familiar totalmente gratis.  Tendremos comida, actividades para niños y mucha música.  ¡Los esperamos!