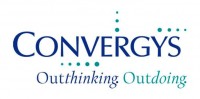 Convergys is holding an open house on Saturday, May 2nd from 9a.m. to 1p.m. at their office in Clarksville (690A North Riverside Drive). They are seeking Customer Service Representatives for both full-time and part-time positions. They have shifts available during the day, and in the evening. Convergys provides comprehensive benefits and training. For more information call them at 931-221-3008. You may also apply online. Convergys is a Equal Opportunity employer.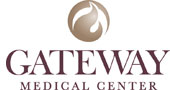 Gateway Medical Center is seeking a Chaplain to serve its patients, families, and staff each Sunday.  The Staff Chaplain will maintain set hours each Sunday of at least 4 hours within the medical center, and during that time will visit with every patient in the facility should they desire it.  The staff chaplain will also interact with each nursing station to provide pastoral care to our staff members.  The staff chaplain will also oversee distribution of spiritual literature, contact local clergy at the request of patients, and be on-call, from 6a.m.-10p.m.  each Sunday in addition to their required hours within the medical center. «Read the rest of this article»
Many of us who have been paying attention to the economic crisis were somewhat amused when Senator Bob Corker proceeded to take the Big Three automakers to task as they appealed to Congress for a bailout late last year. Where was Bob Corker (or any Republican senators, for that matter) when the financial and banking industry came to Washington with its hand out? Was Corker as tough on them as he was on GM?
This is a rhetorical question, of course. Nobody with a passing familiarity with Bob Corker's career in public office would ever accuse him of trying to tell business what to do (except, of course when it comes to companies who have unions).
Still, perhaps Senator Corker can teach us all a lesson in corporate responsibility. Let's examine how another one of America's corporate titans stands up to scrutiny after it extended its hand to receive a welfare check from Uncle Sam. Let's take a look at Bank of America.
Despite taking $25 billion in taxpayer dollars, Bank of America has not used their bailout funds to increase lending and revitalize the U.S. economy. «Read the rest of this article»
The first Student Traffic Awareness Training (S.T.A.T) class for 2009 had 12 students in the class. They were all licensed drivers with varying degrees of driving experience. The class was taught by veteran Police Officers and provided the young drivers with information on  speed awareness, underage alcohol prevention awareness, pedestrian and bicycle safety, rules of the road and procedures, traffic signs and signals, Tennessee traffic laws, and driving responsibly.
Beside the classroom training, they had an opportunity to see the effects of alcohol impairment on physical motor skills and driving ability by using eyewear which simulates visual acuity at varying degrees of intoxication. The students put on the eyewear and police officers then administered field sobriety tests to the participants. Also, the students were allowed to drive a golf cart with and without the eyewear to see the effects alcohol would have on their ability to drive. The class is  free to the participants.
There are several more classes available. Information on registration can be obtained by calling Misty Mackens at 931-648-0656, ext 2131 or Kaye Jones, 931-320-5762 or going online at www.clarksvillepd.org.