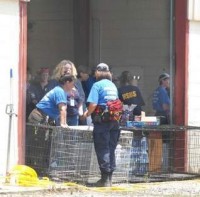 We have an opportunity to stop puppy mills in Tennessee. Currently before the Tennessee Senate is the Commercial Breeder Act (HB0386/SB258). Please voice your support to Montgomery County State Senator Tim Barnes.
We need to make our voices heard. We cannot continue to see Puppy Mill after Puppy Mill raided on the TV news. We must urge our State Legislators to support this Bill. Please highlight in your emails and telephone calls that Puppy Mills trade in domestic animals and currently have little if any regulation. There have been several puppy mill busts recently and it is time as a community to make a stand against this. It is expensive to the state; to the residents and obviously dangerous and harmful to the animals. «Read the rest of this article»
In the world of printmaking, the acronym, CMYK, is an abbreviation for the colors – cyan, magenta, yellow and black – that often are mixed together to produce more colors.
But for four graphic design majors from Austin Peay State University, "CMYK is the title of their senior design exhibit, with each letter coming from the names of the student artists.
Colleen Linder (C), April M. Stilwell (M), Ryan Sample (Y) and Sara K. Neuhart (K) are presenting their show unti May 3 in the APSU Trahern Gallery. Gallery hours for viewing the exhibition are from 9 a.m.-4 p.m., Monday-Friday and from noon-4 p.m., Saturday and Sunday. The viewing is free and open to the public. The event is sponsored by the APSU Center of Excellence for the Creative Arts and the APSU Department of Art.
«Read the rest of this article»
Clarksville For Obama will be holding a "Wine Tasting and House Party" on Friday, May 1 from 7:00-10:00 p.m. at the home of Dennis and JoAnn Latz (3769 Trough Springs Road, Adams, Tennessee 37010, just off of exit 11). The event will offer an opportunity for socializing, networking, and discussions on Clarksville For Obama's continued involvement in local, state and national social and political issues. Wine expert Amy Gallo will be on hand to answer all your wine questions!
«Read the rest of this article»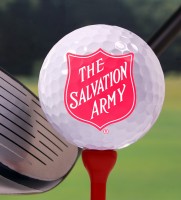 The 1st Annual Salvation Army Golf Tournament will be held at The Eastland Green Golf Course on Friday, May 8, 2009 at 8a.m. The Tournament is limited to 144 golfers. The entry fee is $60 per person and includes green fee, cart, prizes, lunch and much more.
The Salvation Army is looking for donations and sponsorships with $100 hole sponsor, $500 corporate sponsor (which includes team of 4 players) options being available. For more information contact Bubba Burchett at  931-624-2647.
The Austin Peay State University Center of Excellence for Creative Arts is working on a project to celebrate President Obama's first 100 days in office. They have created 100 T-Shirts with his inaugural speech on it and are looking for people to wear them. On April 30th, at 1pm, those wearing the T-Shirts along with other supporters will walk through the parts of Clarksville by APSU and end up at the Browning Building on campus. They will recite the inaugural speech at the end of the parade.They are looking for volunteers to wear the shirts. Please let them know if you are able to assist in this parade. Email or call 931-221-7876
The Office of Disability Services at Austin Peay State University wishes to remind the community that April is Disability Awareness Month.
The Wheelchair, Blind and Crutches (WBC) Challenge that was scheduled for April 15 has been rescheduled for 11 a.m., Thursday, April 29. This event is a competition where students without disabilities enter an obstacle course that demonstrates the strength and skill people with disabilities rely on every day.
Activities have been taking place at APSU in an effort to raise awareness of the difficulties and adversity faced by people living with disabilities. «Read the rest of this article»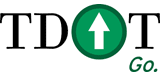 (Nashville) – Tennessee Department of Transportation crews will be working on three separate bridge repair projects along Interstate 40 this weekend in Fayette, Haywood and Madison Counties which will require lane closures on I-40.
In Fayette County, crews will work on a bridge repair project on State Route 222 over Interstate 40 at Exit 42. Crews will close I-40 East and West at mm 42 beginning at 7:00 p.m. on Friday, April 24 through 5:00 a.m. Monday, April 27 to remove forms on the bridge deck on the SR222 bridge. I-40 traffic will be detoured onto ramps at Exit 42 and back onto I-40. The detour will be signed and THP will assist with traffic control. The SR222 bridge will also be closed to traffic at this time.
The estimated completion date of the project is on or before May 31, 2009.
Motorists are advised to seek alternate routes around this area such as US70 or US64. «Read the rest of this article»
Bill would punish anyone who falsely wears a service medal or an imitation of one
(Nashville) – This week the Senate passed legislation, sponsored by Senator Lowe Finney (D-Jackson) and co-sponsored by Senator Tim Barnes (D-Clarksville), that would make it punishable by law to falsely portray oneself as a military honoree by wearing or displaying a service medal.
"The men and women who are awarded these medals have laid their lives on the line in service of our country," Sen. Barnes said. "It dishonors their legacy for an impostor to wear them, and it should be punished."
The bill makes it a Class A misdemeanor for anyone to present themselves falsely as having received a Congressional Medal of Honor, Distinguished Service Cross, Navy Cross, Air Force Cross, Silver Star or Purple Heart. It would be a Class B misdemeanor in the case of any other officially awarded medal. «Read the rest of this article»
(WASHINGTON, April 23, 2009) – U.S. Rep. John Tanner and the House passed the COPS Improvement Act to help reduce crime by putting an additional 50,000 police officers on the beat across the country, including a projected 994 new officers in Tennessee.
"Adding more police to patrol our neighborhoods helps reduce crime and protect Tennessee families," Tanner said. "I was proud to support the COPS program when it was first implemented in 1994, adding 100,000 new officers on the beat. The House's action shows we are still committed to keeping our families safe and secure." «Read the rest of this article»
I recently read the following George Orwell quote:
In a world where the prime necessities were money, titled relatives, athleticism, tailor-made clothes, neatly brushed hair, a charming smile, I was no good.
My initial impression was just WOW; what a great sentence.  My eyes lingered over the last four words, "…I am no good."   The ending conveyed sense of worthlessness and low self esteem.  But its Orwell, "1984" and "Animal Farm" aren't exactly "feel good" reads.  But he "was no good" compared to what? «Read the rest of this article»