On May 2nd, the Henry Louis Smith Funeral Home will host their official grand opening. City officials and leaders will be on hand to welcome this new enterprise into our community. Along with the ribbon cutting and refreshments, however will be something different. The community will see firsthand the interest this business takes in investing in our young people.
As a part of their immersion into our community, these gentlemen have established a fund to support youth organizations that serve at-risk young people. Having seen first-hand the tragic results of misdirected youth in their salons, they take particular interest in efforts that redirect focus and determination of young people into positive and progressive channels.
Henry Smith of Henry Louis Smith Funeral Home, LLC expalins it this way: "In my forty-plus years as a successful Nashville funeral director, I can't recall a time when we have overseen the funerals of so many young people. «Read the rest of this article»
Please join the Clarksville Association of Realtors for their second annual F.U.E.L Fundraiser in the Hilldale Baptist Church Gym (2001 Madison Street) on Saturday, May, 2, 2009 from 10:00 a.m.  to 3:00 p.m. There will be food, vendors, crafts, and outside inflatables for the children (if the weather permits).
F.U.E.L. is a food subsidization program designed to feed children whose only food source may be the food they are receiving at school.  They are currently sponsoring 17  elementary schools, one middle school and one high school and we are looking for more churches to sponsor children.  If your church is interested please contact Denise M. Skidmore, President F.U.E.L. Ministry at 931-624-3181
For more information about this fundraiser contact the Clarksville Association of Realtors at 931-552-3567.  
The summer session will begin June 1 and end July 10. Programs will be offered in both music and visual arts.
The music program will feature Individual Music Instruction, Class Voice and Drum Circle; also scheduled is the annual APSU Piano Week, June 15-19.
All music programs are scheduled in the Music/Mass Communication Building.
Classes offered in the Visual Arts will include Ceramics, Introduction to Digital Photography and Painting with Watercolors. «Read the rest of this article»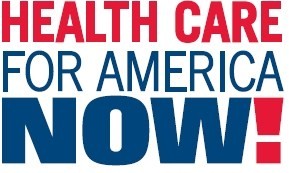 The Tennessee Coalition of Health Care for America Now (HCAN) hosted a prayer breakfast on Saturday April 25 at Erza Emmanuel Ministries. Thirty local leaders of various faiths were in attendance. The event highlighted the campaign for quality, affordable health care reform and began the process of awareness about the additional resources coming to Tennessee as a result of the Economic Stimulus Package (American Recovery and Reconstruction Act) passed earlier this year by the congress.
"We can no longer afford to wait to fix health care in our country. Too many families, too many businesses, too many of you are struggling to make ends meet. No one should have to choose between seeing a doctor when they're sick, and putting food on the table, or paying rent," said Rico X, TN organizer for HCAN. «Read the rest of this article»
Clarksville's Concert Series Runs May – October; Revitalizes City's Downtown
(Nashville, TN)  – Americana/Bluegrass singer/songwriter and master guitarist Bryan Clark will kick off Clarksville's 2009  Jammin' In The Alley Concert Series on Friday, May 15 from 6 – 9 p.m. in front of City Hall (at Strawberry Alley and First Street). Joining Clark for the show are renowned musicians Chas Williams (dobro); Clarksville's own Jeremy Holt (mandolin), and Dan Eubanks (bass).  Admission is free, and the concert is "family friendly."
http://www.youtube.com/watch?v=gnS0KJPEtEQ «Read the rest of this article»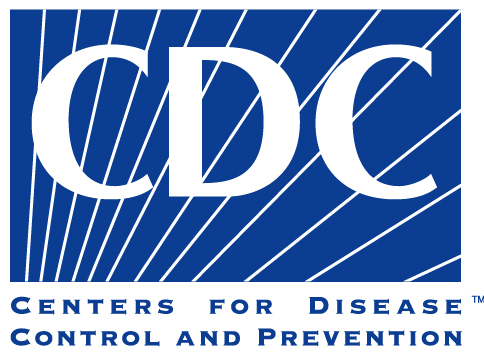 Swine Flu (Influenza A/H1N1) is rapidly spreading, and has become a item of major concern to public health agencies around the globe. The Centers for Disease Control (CDC) has declared a public health emergency in the United States. Their response goals are to help reduce transmission and illness severity, and provide information to help health care providers, public health officials and the public to address the challenges posed by this emergency.
Investigations are ongoing to determine the source of the outbreak. To assist in this endeavour, the CDC has activated its Emergency Operations Center (EOC) to help coordinate the investigation.
The United States Government has thus far reported 109 laboratory confirmed human cases, including one death in Texas. Mexico has reported 97 confirmed human cases of infection, including seven deaths. The following countries have reported laboratory confirmed cases with no deaths – Austria (1), Canada (19), Germany (3), Israel (2), Netherlands (1), New Zealand (3), Spain (13), Switzerland (1) and the United Kingdom (8).
The World Health Organization raised the worldwide pandemic alert level to Phase 5 on April 29, 2009. «Read the rest of this article»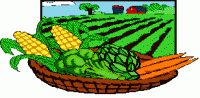 The Garden of HOPE needs your help and support. The project will help raise funds and awareness regarding the hungry citizens in our community. Garden of Hope volunteers will plant, care for and harvest produce that will be sold to raise funds for local food programs including F.U.E.L, Loaves and Fishes and other groups feeding the hungry.See attached flier about the project. An organizational meeting is being held on May 5, 2009 at 9:30 am in the conference room of the City's Housing and Community Development Office.
The Garden of Hope is a local community outreach program sponsored in part by the City of Clarksville Office of Housing and Community Development, UT/TSU Cooperative Extension program in Montgomery County, other organizations and businesses. «Read the rest of this article»