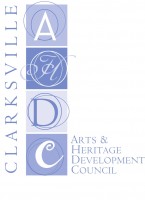 The Clarksville Arts & Heritage Development Council is pleased to announce the Fifth Annual Clarksville Writers Conference, being held July 22-25, 2009, on the campus of Austin Peay State University.
This year's conference opens with a new two-day tour centered around Clarksville's tobacco heritage and the tobacco wars of the early twentieth century, as recounted in Robert Penn Warren's award-winning novel Night Rider. Participants will tour the exteriors and/or interiors of over a dozen homes and other sites related to the tobacco heritage of this area.
Keynote speaker John Egerton is an award-winning journalist, editor, writer and self-proclaimed "professional South-watcher." Egerton is the author of Speak Now Against the Day: The Generation Before the Civil Rights Movement in the South, which earned the Robert F. Kennedy Book Award, among others. Egerton will speak at the conference banquet at the Clarksville Country Club on the evening of Friday, July 24. «Read the rest of this article»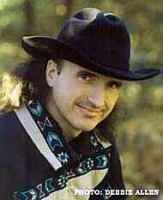 Jeffrey Scott Stewart will make a triumphant return to Blue Note Coffee on Friday, May 15, 2009 from 7-10 pm. Patrons of Blue Note have enjoyed Stewart's visits previously, with his mixing of styles and instrumentation. Stewart has recently released TWO new albums – "Honky-Tonk Opera" and "the Wedding Album". He also continues to get radio airplay for his "Live Dogs" CD in Kentucky, Tennessee, Alabama and now, Germany. He has been touring extensively in the region and enjoying live radio interviews/performances and great reaction to his live shows.
Stewart is a Singer, a Songwriter, and a Multi-Instrumentalist. An "Americana" artist, he performs in styles ranging from Country, Blues, Bluegrass, Cajun, Pop, Jazz, Rockabilly and R&B. «Read the rest of this article»
Know what these photos are?
These are Iraqi troops surrendering by the thousand to U.S. forces during the first Gulf War in 1991.  These drafted Iraqi fighters chose to turn themselves over to Americans in droves because they knew they'd be treated better by U.S. troops than by their own government.  They had faith in us that we wouldn't execute them, that we'd feed them and give them water, and that we'd provide them with shelter.  To them, facing capture was a much better option than either retreating back to the care of Saddam and his sadistic sons or of fighting to the death.
This worked out well, because it meant that we, as Americans, wouldn't have to face a determined, cornered enemy that could've drawn out the war and inflicted unnecessary casualties on our side.  It was seen as a great victory.
(Warning: This article contains images which depict torture, and may be considered graphic)
«Read the rest of this article»