On May 4, 2009,  JOHN HERBERT ROE (W/M, DOB: 12/8/53, Given Address: 194 Leslie Dr. Clarksville, TN)  was charged with: ROBBERY with a BOND of: $150,000.
At about 12:15 p.m.,  Officers responded to F&M Bank, at 215 Dover Road in reference to a Bank Robbery which had just occurred. «Read the rest of this article»

The House Democrat Review is a weekly feature that gives Tennesseans an in-depth look at what our Democratic state legislators have been working on this week, and a glimpse into what's planned for the coming week at our state house. This week:
State Budget
Truth in Campaigning
«Read the rest of this article»
Unemployment has now reached 9.1% in Tennessee, with Perry County topping the list at 27%. Tax collections and state revenues are down, just as the need for government assistance and public services is skyrocketing. The number of people on food stamps, along with those losing their health insurance increases exponentially, while manufacturers and retailers from Memphis to Kingsport shut down their businesses – wiping out relatively good-paying jobs and whole regional economies.
Enter the Tennessee Republican Party, who declared victory upon taking the reins of leadership in the General Assembly for the first time since Reconstruction. The TNGOP, who barely eked out a win here in November, moved quickly to announce an agenda that would show all Tennesseans that the Republican Party was ready to handle the economic crisis.
Or not. «Read the rest of this article»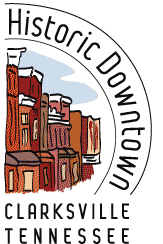 On May 30th from 9 a.m. – 8 p.m., Hodgepodge, Where You Gather Your Home, and ARTifacts (an Arts and Antiques Emporium), will host an extravaganza of crafting in Historic Downtown Clarksville.
This is no ordinary crafting class-this is a festival that will fuel your appetite for creative expression.  Hodgepodge and ARTifacts are bringing you some of the area's most inspiring instructors, and they are going to share their talent with you.  The day will be filled with glitter, ephemera, wire cutters, and glue.  These classes will teach you things you can take home and then use for your own hobbies, gift making, and even money making ventures.  You will learn the art of jewelry making, collage, and so much more.
The "Extravaganza!" will be held at 124 Strawberry Alley.  There will be 16 classes, offered in four, 2-hour sessions, to choose from throughout the day.  Pre-registration is required, so visit our website for more information and registration.  www.hodgepodge-home.com
Tell your husband he is on kid patrol or line-up a sitter-this is an event you will not want to miss!  Grab your girlfriends and join us in Historic Downtown Clarksville for the first ever, "How Do They Do That?  Extravaganza!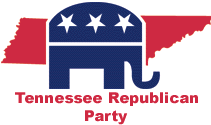 The House GOP Review is a weekly feature that gives Tennesseans an in-depth look at what our Republican state legislators have been working on this week, and a glimpse into what's planned for the coming week at our state house. This week's highlights:
Charter Schools

SJR 127 (Abortion)

Crime
Swine Flu

«Read the rest of this article»