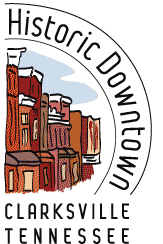 On May 30th from 9 a.m. – 8 p.m., Hodgepodge, Where You Gather Your Home, and ARTifacts (an Arts and Antiques Emporium), will host an extravaganza of crafting in Historic Downtown Clarksville.
This is no ordinary crafting class-this is a festival that will fuel your appetite for creative expression.  Hodgepodge and ARTifacts are bringing you some of the area's most inspiring instructors, and they are going to share their talent with you.  The day will be filled with glitter, ephemera, wire cutters, and glue.  These classes will teach you things you can take home and then use for your own hobbies, gift making, and even money making ventures.  You will learn the art of jewelry making, collage, and so much more.
The "Extravaganza!" will be held at 124 Strawberry Alley.  There will be 16 classes, offered in four, 2-hour sessions, to choose from throughout the day.  Pre-registration is required, so visit our website for more information and registration.  www.hodgepodge-home.com
Tell your husband he is on kid patrol or line-up a sitter-this is an event you will not want to miss!  Grab your girlfriends and join us in Historic Downtown Clarksville for the first ever, "How Do They Do That?  Extravaganza!