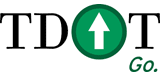 NASHVILLE – The Tennessee Department of Transportation today announced "Clear the Air Tennessee," a new educational program designed to encourage Tennesseans to take action against poor air quality by changing their transportation habits.  The program is funded through the federal Congestion Mitigation and Air Quality Improvement program and targets citizens in counties designated by the E.P.A. as air quality nonattainment or maintenance areas.
"Taking simple steps in our daily lives can make a dramatic impact on our air quality," said TDOT Commissioner Gerald Nicely.  "We hope this educational program will lead motorists to make positive changes in daily driving habits."
TDOT recommends these SIMPLE steps to help Clear the Air in Tennessee: «Read the rest of this article»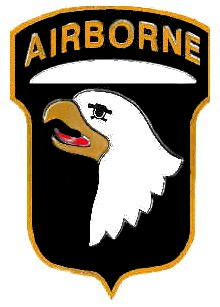 FORT CAMPBELL – The Fort Campbell Military Base will be holding a weapons of mass destruction training exercise on Wednesday and Thursday. The scenario includes a mock suspicious package and hostage situation.
As part of the exercise, security around the installation will periodically be increased. Those entering Fort Campbell should ensure they have proper identification at all times.
Increased emergency vehicle traffic, traffic delays and road closures can be expected in the area of the Garrison Headquarters (Building T-39) from noon to 3:30 p.m. Wednesday.
Outside law enforcement and fire departments have been invited to participate in the exercise as part of the ongoing partnerships between Fort Campbell and local community agencies.
Two art professors from Austin Peay State University, Barry Jones and Kell Black, produced new work while in residency at the Weir Farm Art Center.
Black and Jones work in digital media editing, splicing and adding new and old video and audio segments together to create something new and original.
While in residency, the duo began two new bodies of work, titled "2001 Retold" and "Ursonata – Remix." The duo also created a third work, a documentary piece for Weir Farm. «Read the rest of this article»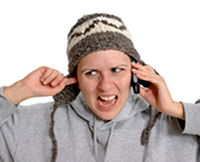 Pretty much everyone owns a cell phone these days, and with the great advantages of cell phones also comes responsibility. There is certainly proper and improper cell phone etiquette, and unfortunately, improper cell phone etiquette is still rampant amongst the general population.
One prime example of bad cell phone etiquette is people yelling into their cell phones. Have you ever noticed how people talk much louder into the cell phone than a regular phone? It's very common, and can be extremely annoying for all those nearby.
A lot of people will excuse themselves into another room when taking a call, but there are some times when you can't leave. For example, when you're riding in a car with someone, you might need to take a call, and there's no "other room" you can go into. It is times like these when cell phone etiquette is of the utmost importance. «Read the rest of this article»
That old adage about 'it may rain on the army but it never rains in the army' held true for the Wine Tasting hosted by Clarksville Community Organizers last Friday night, May 1st. Dreary weather couldn't dampen the spirits of those attending this event. A warm and friendly atmosphere was the setting for a pleasant evening of wine enlightenment and enjoyment, an array of colorful, great tasting food and good conversation.The wine tasting was an outreach affair conducted by the former local 'Clarksville for Obama' citizens activist network.
Guests were asked to bring a wine or two wines of their own choice, nothing extravagant in cost, and a finger food dish.That the attendance topped out at over thirty people was most gratifying to the organizers and hosting couple JoAnn and Dennis Latz of Adams. «Read the rest of this article»
An exhibit catalog chronicling the creativity and skill of Kentucky artist, Tim Lewis, has earned a first place award from the Tennessee Association of Museums (TAM). BLF Marketing and The Customs House Museum of Clarksville, Tenn., produced the 64-page publication entitled Time Made Real: The Carvings of Tim Lewis. Frank Lott and Ron Watson of BLF Marketing co-designed the award-winning catalog, which features a collection of Lewis' works and essays exhibited at Customs House Museum during 2008.
The Lewis publication is the third exhibit catalog produced by BLF Marketing and Customs House Museum to win top TAM honors. The catalog Olen Bryant: A Retrospective Reelfoot Lake: Tradition, Mystery & Lore won the top award in 2006.
TAM awards are intended to recognize, encourage, and promote excellence within the Tennessee museum community. The Lewis catalog won in the category of publications produced by medium-sized museums. Factors considered by TAM included content, design, writing, art/photos, appeal, quality, concept, originality and successfulness, as measured in published reviews or other documentation. «Read the rest of this article»