Two art professors from Austin Peay State University, Barry Jones and Kell Black, produced new work while in residency at the Weir Farm Art Center.
Black and Jones work in digital media editing, splicing and adding new and old video and audio segments together to create something new and original.
While in residency, the duo began two new bodies of work, titled "2001 Retold" and "Ursonata – Remix." The duo also created a third work, a documentary piece for Weir Farm.
"2001 Retold" is a re-edited version of the movie, "2001 A Space Odyssey." The work combines excerpts from the movie with new narration provided by people who were asked to respond to what they saw after watching parts of the movie. Although still in development, this project has already won the Art House Film and Video Festival's award for best national selection.
"Ursonata – Remix" conjoins excerpts of Dadaist, Kurt Schwitters' "Die Sonata in Urlauten," with various videos, sounds and music to create an abstract visual/audio experience.
Weir Farm in the Fog which they created during their residency at the Weir Farm National Historic Site near Ridgefield, CT in March 2009.
About Weir Farm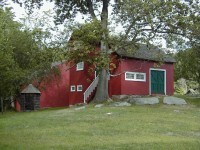 The Weir Farm Art Center is part of the Weir Farm National Historic Site located in Wilton, Conn. The location was home to 19th-century impressionist painter, Julian Alder Weir, and is the only national park in Connecticut. It is also the only national park dedicated to American painting. Of the more than 300 historic parks in the U.S., 50 of them have artist residencies in place.
About the artists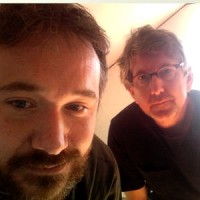 Black holds a Bachelor of Arts in music and German from the State University of New York College at Fredonia and studied harpsichord and Baroque performance practice at the Wiener Hochschule für Musik in Vienna, Austria. He also holds a Master of Fine Arts in sculpture and drawing from the University of Connecticut, Storrs.
The work of Black has been exhibited throughout the U.S. and Switzerland. His work was recently featured in a group exhibition at the Frist Center in Nashville.
Jones earned his Bachelor of Fine Arts in photography at APSU and his Master in Fine Arts in three-dimensional studies at the University of South Carolina.
Jones' work has been exhibited at SPACElab in Cleveland, Ohio, and the Arlington Arts Center in Arlington, Va. His international showings include Istanbul, Turkey, Sao Paulo, Brazil and Madrid, Spain. His work was recently featured at the Brooks Museum in Memphis. Additionally, he has two digital works in the permanent art base collection of the New Museum of Contemporary Art's new media branch, Rhizome.
Their web site is at www.blackandjones.com