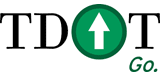 NASHVILLE – The Tennessee Department of Transportation today announced "Clear the Air Tennessee," a new educational program designed to encourage Tennesseans to take action against poor air quality by changing their transportation habits.  The program is funded through the federal Congestion Mitigation and Air Quality Improvement program and targets citizens in counties designated by the E.P.A. as air quality nonattainment or maintenance areas.
"Taking simple steps in our daily lives can make a dramatic impact on our air quality," said TDOT Commissioner Gerald Nicely.  "We hope this educational program will lead motorists to make positive changes in daily driving habits."
TDOT recommends these SIMPLE steps to help Clear the Air in Tennessee:
S – Watch your Speed
The faster you drive, the more fuel you burn, and that means you're polluting more without going any further.
I – Idle less
Idling is a major contributor to harmful air pollution. When parked, it's more fuel-efficient and better for the air to restart your vehicle rather than to idle for 10 seconds or more.
M – Maintain your vehicle
A well-maintained vehicle gets better gas mileage and emits fewer pollutants. A routine tune-up can increase your mileage by an average of 4%, and a new air filter can improve your mileage by up to 10%.
P – Plan your trips
Plan ahead to combine trips in the same area of town, or make adjustments to accomplish your to-do list closer to home or in fewer stops.
L – Leave your car at home
Carpooling, biking, walking and using public transportation are all excellent ways to reduce vehicle emissions. Using these alternatives even a few days a week can save 1,500 pounds of air pollution a year.
E – Educate Others
Become a "Clear the Air" advocate and help other Tennesseans change their driving habits to reduce air pollution.
"These steps are easy to do, but can have a large impact on the air we all breathe," said TDOT Environment and Planning Chief Ed Cole.  "In addition to concerns about public health, our state could lose the ability to spend federal dollars on highway projects if we don't take steps to Clear the Air. That means less money for road and highway repairs and projects, and more traffic congestion."
Tennesseans in nonattainment counties will soon notice "Clear the Air" messages on billboards, banners, print ads and on TV and will hear informational spots on the radio.  Tennesseans can also learn more about air quality in Tennessee by visiting www.cleartheairtn.org.  The new web site provides information on the causes of air pollution, ways to reduce individual impact on air quality and helpful links to local clean air groups.
"Breathing polluted air can have serious impact on your health, including aggravated allergies, heart disease, eye and respiratory irritation, decreases in lung capacity, permanent scarring of the lungs, asthma and bronchitis and can even lead to death," said TDOT's environmental outreach coordinator Joan Barnfield.
Children are especially at risk from the negative effects of air pollution because they breathe one and a half times more air per pound of body weight than adults.  Almost half of all asthma cases in the U.S. occur in children, a problem exacerbated by poor air quality.  More than half of all Tennesseans live in areas where air pollution poses a health risk.
Nonattainment and maintenance counties in Tennessee are: Anderson, Blount, Cocke, Davidson, Hamilton, Jefferson, Knox, Loudon, Montgomery, Roane, Rutherford, Shelby, Sevier, Sumner, Wilson and Williamson counties.  For more information on Clear the Air Tennessee and how you can help, visit www.cleartheairtn.org.
About TDOT
TDOT is a multimodal agency with responsibilities in aviation, public transit, waterways and railways.  TDOT maintains 14,150 miles of highway in Tennessee including 1,104 miles of interstate.  The Department of Transportation has approximately 4,200 employees with four statewide region facilities in Jackson, Nashville, Chattanooga and Knoxville.  TDOT headquarters is located in downtown Nashville.