Austin Peay State University's High School Upward Bound Scholars Bowl Team, the 2009 Tennessee state champions, came in second place at the Southeastern Association of Educational Opportunity Program Personnel (SAEOPP) Regional Scholar's Bowl Competition in Atlanta, Ga.
Team members included Bobby Bell (captain), Malcolm Martin (co-captain), Jocetta Dennis, Jae Lee, Adriana Tate and Joanna Williams.
The competition was held at Atlanta Metropolitan College on Saturday, April 18. Teams from Kentucky, Florida, North Carolina, South Carolina, Mississippi and Georgia also competed. With a record of 6-1, the APSU team finished just behind the team from Kentucky.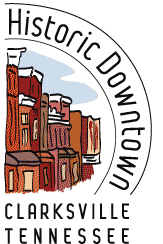 You're invited to join the merchants of Historic Downtown Clarksville for The monthly Art Walk, tonight from 5 – 8 PM
"Natural Selections", a show of recent artwork by Brad Reagan and Rachel Hall Kirk, opens this Thursday at the Downtown Artists Co-op on Franklin Street.
Brad Reagan:
"My paintings and sculpture explore a layering of multiple visual languages ranging from rusted metal to googley-eyes, and motifs ranging from floral wall-paper to masks. Through these eclectic mixtures, I want to use these cultural influences to build and invent an aesthetic that speaks to my experience growing up in the south while addressing themes such as the domestic space as well as psychological and biological desire." «Read the rest of this article»
CDBG funding designed to build critical infrastructure and create jobs
Washington – In an effort to stimulate community development and job growth, U.S. Housing and Urban Development Secretary Shaun Donovan today allocated $1 billion in funding to nearly 1,200 state and local governments through the American Recovery and Reinvestment Act of 2009 (Recovery Act). These grants will be provided through HUD's long-standing Community Development Block Grant (CDBG) Program and will primarily benefit low- to moderate-income persons living in these communities.
CDBG enables state and local governments to undertake a wide range of activities intended to create suitable living environments, provide affordable housing and create economic opportunities. Under the Recovery Act, recipients shall give priority to prudent projects that can award contracts based on bids within 120 days of the grant agreement.
"Today, we make another investment in the economic recovery of our cities, counties and states," said Donovan. "President Obama and I are anxious to put this money to work for long-term, sustainable community development. And like this Administration, American taxpayers expect these funds to be spent prudently so they can quickly contribute to America's economic revitalization and growth." «Read the rest of this article»
The Austin Peay State University Retirees' Association (APSURA) is now organized after APSU officials signed the bylaws during a brief ceremony May 1.
The purpose of the APSURA is to promote the welfare of retired faculty and staff through various programs and activities, to support continued involvement with the University and to participate in activities that benefit the community in general.
Al Bekus, who retired from APSU in 2004 following a 34-year teaching career at the University, helped to develop APSURA. He was one of the officials who signed the bylaws in front of several other APSU retirees who helped to launch the APSURA.
«Read the rest of this article»

In honor of National Salvation Army week. On Saturday May 16, 2009 from 7 a.m. to 2 p.m. at Draughons Junior College (1860 Wilma Rudolph Blvd) the Community Outreach Club at Draughons Junior College and Campbell Yard Sales will be hosting a community wide yard sale to raise money for the Salvation Army. There is a $10 registration fee required for anyone setting up a table, 100% of  which will be donated to the Salvation Army.  If you are interested in having a table, or need more information contact Yasmine Carrion at 931-552-7600 or visit  the Campbell Yard Sales web site.
You guys? This is hard.
I haven't spent any significant amounts of time here since high school, my old friends have scattered to various parts of the country for one reason or another, and so I really feel as if I'm starting over in a new city. In the short time that I've been back I've managed to find two jobs and procure myself this column, but I'm still trying to figure out how 20-somethings new to the area meet people and get involved in the community.
And oh, it pains me to admit it, but meeting people in Clarksville has so far proved surprisingly harder than I thought it would. And I just don't understand it.
When I got here about three weeks ago, fresh from 2 weeks in my most recent home of New York City and nine months of gallivanting around Latin America, I had high hopes for a summer—the first in about 5 years—spent in my surrogate home town, the place where I went to middle and high school, the place I swore I'd never live in again.
No offense.
It's just that I like cities. Big cities. I like art and music and literature and feminist activism and multiculturalism. For these reasons, I like New York. I like Barcelona. I like Oaxaca and Mexico City—all cities where I have lived or spent much time in since graduating from Northeast in 2003 and heading north of the Mason-Dixon/south of the border. «Read the rest of this article»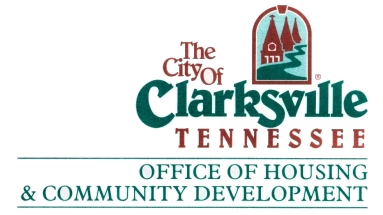 The City of Clarksville Office of Housing and Community Development conducted a community meeting focused on redevelopment of the New Providence Community. Residents, business and property owners had been notified of the meeting and asked to attend to give input as to how the community could be revitalized and what its residents wanted to see in their community. Approximately forty-five people were in attendance.
New Providence comprises a major portion of City Ward 6, which is represented on the City Council by Councilman Marc Harris, who was, himself, in attendance. Mayor John E. Piper was in attendance for the start of the meeting. Councilwoman Deanna McLaughlin, Ward 2 and James Lewis, Ward 3 were also sat in. Rita Arancibia, director of the city's Office of Housing and Community Development lead the meeting. She was assisted by members of her staff. Officer Roger Carroll, a crime prevention officer of the CPD's Crime Stoppers Unit was also on hand. Pastor Jimmy Terry of Tabernacle Missionary Baptist School was among the attendants. Each attendant was given a three question survey to guide their deliberation and answer in turn during the meeting. «Read the rest of this article»