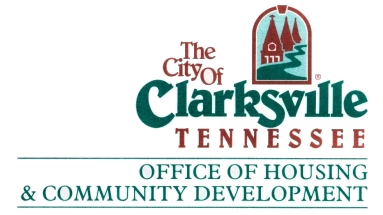 The City of Clarksville Office of Housing and Community Development conducted a community meeting focused on redevelopment of the New Providence Community. Residents, business and property owners had been notified of the meeting and asked to attend to give input as to how the community could be revitalized and what its residents wanted to see in their community. Approximately forty-five people were in attendance.
New Providence comprises a major portion of City Ward 6, which is represented on the City Council by Councilman Marc Harris, who was, himself, in attendance. Mayor John E. Piper was in attendance for the start of the meeting. Councilwoman Deanna McLaughlin, Ward 2 and James Lewis, Ward 3 were also sat in. Rita Arancibia, director of the city's Office of Housing and Community Development lead the meeting. She was assisted by members of her staff. Officer Roger Carroll, a crime prevention officer of the CPD's Crime Stoppers Unit was also on hand. Pastor Jimmy Terry of Tabernacle Missionary Baptist School was among the attendants. Each attendant was given a three question survey to guide their deliberation and answer in turn during the meeting.
The theme of the meeting was 'New Providence Tomorrow' which sought to focus on making reality a vision of the New Providence community of the future. The attendants were asked to participate in brainstorming sessions to concentrate their focus on three primary questions about New Providence's assets and future vitality. Director Arancibia introduced a member of Nashville's Neighborhood Resource Council who moderated the brainstorming sessions for the evening. The ongoing development of Providence Point was hailed as a model project for future residential development in New Providence. The housing development incorporates new crime deterrent features that make the area less susceptible to criminal behavior and conduct. It also focuses on enhancing the natural appeal of green spaces, and developing community spirit and cohesion.
Attendants were divided into six groups of six to eight people for the brainstorming sessions with the goal of answering the three question survey in small group discussions. The questions were:
(1) What are New Providence's greatest assets/What are your favorite things about the area?
(2) What would you like to see added to New Providence/What could make the area better?
(3) What resources does New Providence need to make those changes happen?

Some of the common responses that emerged were a strong sense of community pride among residents, a desire to see better city services such as sidewalks, underground utilities, parks, youth recreation and community centers, improved crime prevention and fighting tactics, housing for senior citizens and greater diversity of business enterprises and family-friendly dining businesses, street lights in residential areas and lower visibility of undesirable elements and crime, both real and perceived.
The combined results of the brainstorming sessions will be consolidated into a comprehensive summary that will be used to guide development and future community discussions on giving reality to the expressed desired redevelopment of New Providence. Those who provided contact information are to receive digital copies of the comprehensive summary and will be placed on a mailing list for notification for further participation.