Civil War re-enactors will invade Linden, Tennessee this Saturday for the 146th anniversary of the burning of the county court house. History will come alive as the forces of the Blue and the Gray re-stage this historic moment of Perry County history.
May 9th will be a day filled with activity in Linden, Tennessee, the county seat of Perry County, as Civil War re-enactors invade to commemorate the anniversary of the burning of the County Courthouse.  The actual date it was burned was May 12, 1863, 146 years ago. The original county courthouse for Perry County was a log cabin, which was replaced by a wooden frame, 2-story structure in 1849-50.  It is this is the building which was burned by Union troops on that fateful day. «Read the rest of this article»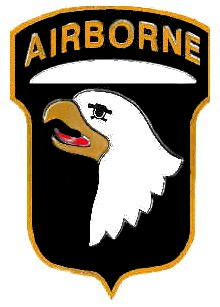 FORT CAMPBELL, Ky., May 7, 2009 – Fort Campbell's Military Community Youth Ministries Club Beyond will present "The Braveheart Battles" for the second annual Muck Wars Saturday on the front lawn of Fort Campbell High School, 1101 Bastogne Avenue.
The teenage warriors will divide into two armies (the Brits and the Scots) and take to the battlefield at 11 a.m. for gladiator games and then again at noon to bide for a trophy and bragging rights for 2009.
The battle is expected to launch over 800 water balloons, 1,000 pounds of mud, splash artillery and flour bombs; while stench cannons will be the weapons of choice. It's a way for teens to have good, clean fun while getting filthy and showing off their battle skills during the 2009 Muck Wars event. «Read the rest of this article»
Unprecedented interagency collaboration will help save energy cost, lower carbon footprint
WASHINGTON – U.S. Department of Housing and Urban Development (HUD) Secretary Shaun Donovan and U.S. Department of Energy (DOE) Secretary Steven Chu today announced an important step forward in the partnership between HUD and DOE to streamline and better coordinate federal weatherization programs. These efforts will make it easier for low-income families to weatherize their homes, saving money for working families and creating tens of thousands of new green jobs. «Read the rest of this article»
The annual Spring Fling, a celebration of nature, wildlife and outdoor exploration, will be held at Dunbar Cave State Natural Area on Saturday, May 9th, rain or shine. All activities begin at the visitor center and are free of charge. The start times of some programs may overlap, and children must be supervised by an adult at all times. Donations accepted. Food, Tee shirts, and membership to Friends of Dunbar Cave can be purchased during the day. «Read the rest of this article»
The Clarksville Police Department is asking for your assistance in identifying and locating the female in the photo below.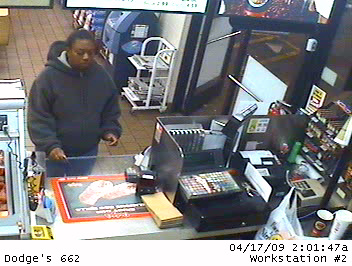 «Read the rest of this article»