Beth Garza believed she was invited to a recent Faculty Senate meeting at Austin Peay State University to discuss financial assistance for students pursuing study abroad programs.
Rather, members devised her appearance as a setup to present her with the first APSU Staff Member of the Year Award.
"I really enjoy working at APSU," said Garza, functional support specialist in the APSU financial aid office. "I am truly blessed to work with such great faculty and staff and hope to continue to make a positive impact on people."
Garza has been in the financial aid office since December 1999. She worked as a financial aid counselor until July 2008 when she was promoted to her current position.
«Read the rest of this article»
Austin Peay State University's National Alumni Association has announced the 2009 Traveling Tailgate schedule to support the 2009 Governors football season.
This summer, the Traveling Tailgate will feature seven locations spanning Tennessee, Alabama and Kentucky. All APSU alumni and friends are invited to meet University President Tim Hall, Athletics Director Dave Loos and head football coach Rick Christophel to discuss the upcoming football schedule.
The series kicks off from 6-8 p.m., Wednesday, May 13 at Café Ole, 959 S. Cooper St., Memphis.
The Traveling Tailgate calendar also includes the following stops: «Read the rest of this article»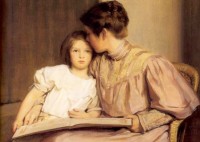 She pulled out of her purse a small, silver, Kodak easy share camera, like a proud Momma showing off her brag book. She turned it on and began to show me the most recent pictures of her children. There was her youngest daughter who is growing into such a stunning young girl, and there were pictures of laughter and silly moments between siblings on the couch. Then she got to the pictures of her oldest daughter who just turned eighteen-years-old last week. She had pictures of her in her poster-clad room surrounded by all the latest heart throbs, and pictures of her getting ready for her first real date. Then she came to a picture of this same daughter asleep on the couch with her hands curled up underneath her chin. This particular picture really took my breath away, because I had seen that sleeping face before. I had seen that face because it looked my little girl who turned the big 20-months-old last month. They look the same because they are related; the young sleeping beauty was my sister-in-law, and the proud Momma my Mother-in-law. I smiled as she showed me that last picture and said, "That's your baby." «Read the rest of this article»
Dunbar Cave held their annual Spring Fling on Saturday May 9th.  Despite the rainfilled beginning, hundreds came out to attend guided nature hikes, see live birds of prey (Raptors), reptiles, and other rescued wildlife.
Over the course of the day's events, visitors took hikes, pausing to look at wildflowers or spot birds along with the general trekking. They learned about bluebirds, backpacking and many other things. Dozens of enthusiastic volunteers helped set up and take down equipment for the event, which was sponsored by the Friends of Dunbar Cave, the Warioto Audubon Chapter, Tennessee Trails Association and TN Wildlife Resources Agency.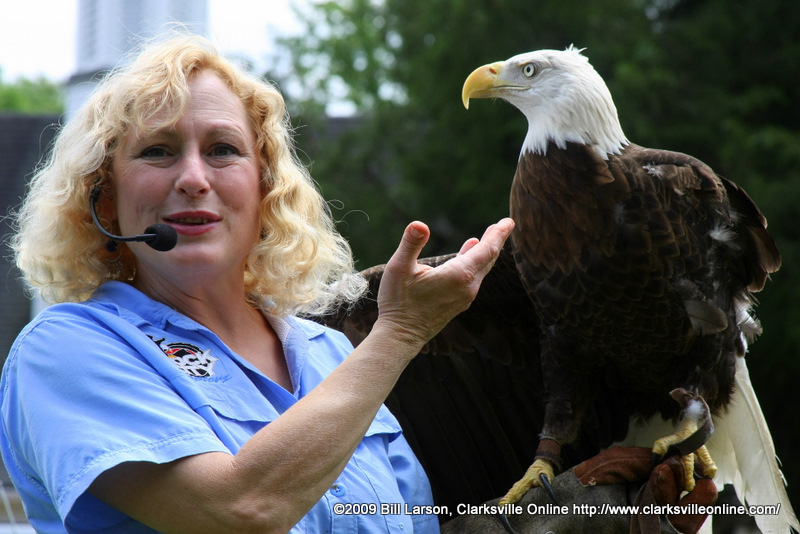 Save Our Raptors is a yearly treat at spring fling. Having the opportunity to see these birds of prey up close up is a thrill for everyone who attends. While teaching the crowd about Raptors they flew them back and forth over the crowd's heads. One gentleman even received a gentle pat on the top of his head by the wing of a Casey the Vulture. «Read the rest of this article»
According to the National Weather Service (NWS) the Cumberland and Red rivers have exceeded their flood stages. Low level areas are already experiencing flooding. The high water is not expected to last long, however be sure to exercise caution.
The NWS offers these tips for dealing with high water. Avoid flooded areas along the river…and move personal belongings to higher ground. Never drive through flooded roads as the depth of water may be too great to pass…even in trucks or sport utility vehicles. If you come across a flooded road…turn around don`t drown.