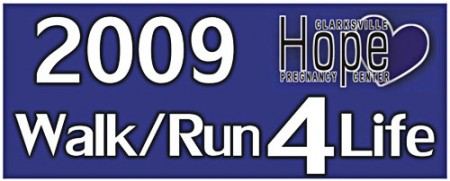 The Friends of Clarksville Hope Pregnancy Center are sponsoring their 2009 Walk/Run 4 Life on Saturday. The event consists of a 5k (3.1 mile) run, or a 1.5 mile walk. There is a $35.00 entry fee for each runner, and no fee for walkers who must collect pledges. Each walker collects pledges from supporters who then mail them in after the race. The race will be held on Saturday May 16th 2009 and start at the Hope Pregnancy Center (325 North Second Street). Registration starts at 8am. The Walk/Run starts at 9am.

Even if you are not the fastest runner, you still can be a winner! At the event or when you register online, you will predict the time it will take you to finish the run, and the person closest to their predicted time will win a FREE pair of running shoes from R3 Running. This is a wonderful even for all ages and athletic abilities.
Cindy Marsh, art professor at Austin Peay State University, received the Clarksville-Montgomery County Chamber of Commerce Faculty Distinguished Community Service Award.

Marsh, who also is director of the Goldsmith Press at APSU, was recognized for receiving the prestigious award during APSU's Annual Honors and Awards Ceremony held April 29. The award is presented each spring to a full-time faculty member at APSU and is based on service to the community. Emphasis is placed on contributions that have enhanced the quality of life in the area.

Earning a bachelor's degree in printmaking and painting and a master's degree in printmaking and commercial art, Marsh specializes in creative printing and illustration, artists' books and printmaking.

Her works have appeared in the Whitney Museum of Art, Los Angeles Museum of Contemporary Art, Berkeley Museum of Art and at Scripps College and the University of Wisconsin.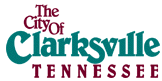 The weekly Clarksville Parks and Recreation Department Recreation Report provides Clarksvillians with a glimpse at the activities and events that are available from the Parks and Recreation Department for them to enjoy together as a family. This weeks highlights include:
Pool Passes
Summer Concerts
Kids on Crafts
Summer youth programs
«Read the rest of this article»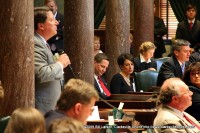 Nashville – The Coach Willard Ross Act of 2009, sponsored by Senator Tim Barnes and Rep. Joe Pitts, has passed in the State Senate and House. Northwest High School's beloved basketball coach was killed in 2007 by a stray bullet, fired by a man with a criminal record, who was prohibited from owning a gun.
The legislation makes it illegal for anyone to buy a gun when they are prohibited from owning one. It also makes it illegal to knowingly sell a gun to anyone who is prohibited from owning a firearm. «Read the rest of this article»
Austin Peay State University music professor and coordinator of guitar studies, Dr. Stanley Yates, visited Bucharest, Romania, for two concert performances.
Both performances were held at the National Radio Hall, a major performance venue in the city, and were broadcast on Romanian National Radio. «Read the rest of this article»