Grants to protect children, create healthy housing and create jobs
Washington – Following a tour of the Esperanza Community Housing Corporation in South Central Los Angeles, Vice President Biden today announced that the U.S. Department of Housing and Urban Development is making nearly than $100 million in Recovery Act funding available to help eliminate dangerous lead-based paint and other health and safety hazards from low-income homes. HUD's grants will help 53 local programs in 20 states and the District of Columbia to protect young children from lead poisoning and create jobs. To view a summary of local programs funded through the Recovery Act, visit HUD's website.
The Vice President was joined by Los Angeles Mayor Antonio Villaraigosa, Rep. Xavier Becerra and U.S. Department of Housing and Urban Development Deputy Secretary Ron Simms on the visit to Esperanza Community Housing Corporation, which is receiving $875,000 to help identify and clean up lead and other health hazards in 225 homes in Los Angeles. «Read the rest of this article»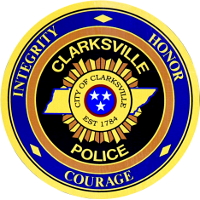 The Clarksville Police Department's Saturation patrols (partially funded by the Governor's Highway Safety Office) to detect DUI/Impaired drivers was held on May 1 and 2 between 2200 hours and 0400 hours. The expanded patrols yielded the following results:
10 DUIs
3 Implied Consent
42 Speeding
1 Following Too Closely
1 Failure to Use Reasonable Care
1 Failure To Maintain Lane
2 Move Over Law
4 Traffic Signals
1 Handicap Parking
1 Taxi Permit
8 Insurance Law
16 Equipment Violations
6 Driver License Violations
9 Revoked/Suspended Driver Licenses
5 Vehicle Registration
4 Warrants
«Read the rest of this article»
Local art teachers will get the chance to step out from their classrooms and showcase their own personal talents in the coming weeks at Austin Peay State University.
That's because the University is hosting the Art Educators Show at the school's Trahern Gallery from May 18 through June 30, featuring original work from art teachers working in Clarksville-Montgomery County schools and in surrounding counties.
An opening reception will be held at the gallery on Monday night at 7 p.m.
For more information, contact Dr. Jennifer Snyder, assistant professor of art, at 221-7343 or .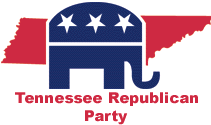 The House GOP Review is a weekly feature that gives Tennesseans an in-depth look at what our Republican state legislators have been working on this week, and a glimpse into what's planned for the coming week at our state house. This week's highlights:
State Sovereignty
Charter Schools
SJR 127 (Abortion)
Appropriations
«Read the rest of this article»

The House Democrat Review is a weekly feature that gives Tennesseans an in-depth look at what our Democratic state legislators have been working on this week, and a glimpse into what's planned for the coming week at our state house. This week:
«Read the rest of this article»