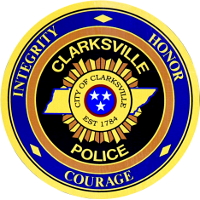 The Clarksville, TN Police Department is requesting public assistance in locating James Charles Jerome Wells (DOB: 6/15/87), last known address: 290 Darnell Drive, #6, Clarksville, TN.
He has 4 active warrants for residential burglaries.  The burglaries occurred in the area of Durrett Drive, Peacher's Mill, and Audrea Ln.  The burglaries have taken place over a two week period and involved kicking in the doors of the residences and then removing property from inside. Wells may also be armed.  There were firearms taken from some of the residential burglaries.
«Read the rest of this article»
The Women Veterans of America, Chapter #20, and the Women Veterans Network of the VA Tennessee Valley Healthcare System, are honored to host the 2009 Fort Donelson National Battlefield and National Cemetery's Memorial Day Ceremony.
On behalf of the National Park Service and Fort Donelson, all citizens are cordially invited to attend the ceremony, which will be held on Monday, May 25th at 1:00 pm. «Read the rest of this article»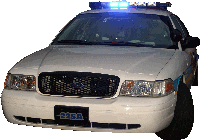 A new television program "First Responders" whichwill honor those who oftentimes put their lives on the line for us in emergency situations.  The program will begin airing on Tuesday, May 26th, at 8:00 PM. Ongoing weekly airings of "First Responders" will run at 8:00 PM Tuesday & Thursday, 5:00 PM Saturday and at 11:30 PM Saturday for those unable to watch daytime television.
Hosted by Chaplain Ted Denny of the Sheriff's Department,  "First Responders" will cover stories and interviews with leaders in the community involved with emergency situations.  The inaugural launch of "First Responders" will feature our very own Sheriff Norman Lewis.  Tune in to hear about his background and the inner workings of the Sheriff's Department.  Chaplain Denny commented, "I am personally honored to be hosting this new local program and that it serves our community." «Read the rest of this article»

Washington – On on May 19th 2009 U.S. Rep. John Tanner, chairman of the Ways and Means Social Security Subcommittee, convened a hearing  covering programs that help Social Security disability beneficiaries return to work, including the Ticket to Work program. The hearing also discussed how to reduce overpayments that sometimes result when the Social Security Administration fails to promptly adjust benefits when an individual returns to work.
Below are Congressman Tanner's opening remarks submitted at the hearing: «Read the rest of this article»
Nashville – The Nashville Peace Coalition invites the public to attend a panel discussion on current issues affecting Latin America.  The panel, titled, "Latin America Unchained" is an examination of the current left leaning shift of popular elections in Latin America.  Whether Americans are pondering the meaning of Hugo Chavez shaking hands with Barack Obama or the recent electoral victory of the FMLN in El Salvador, we can be sure that Latin America is changing. In the interest of providing the public with an opportunity to hear from local experts on the current trends in Latin America, the Nashville Peace Coalition has assembled a diverse panel to talk about current events. The Nashville Peace Coalition is a project of the Nashville Peace and Justice Center and is dedicated to promoting a peace and diplomacy as key aspects of US foreign policy.
The Bolivarian revolution, the economic collapse of Argentina, the election of Lula in Brazil and the persistent anti-imperialist rhetoric from the Hugo Chavez administration of Venezuela are hints that Latin America has tended to the left in recent years.  What is going on in Latin America and what role does US foreign policy play in this historical trend?  What effect has the North American Free Trade Agreement, the US Army's School of the Americas and Plan Columbia played in shaping and influencing Latin America's current governments?  "Latin America Unchained" intends to address some of these questions and engage in a community discussion  with the help of a panel of journalists, educators and community organizers to have a community discussion about the recent trends in Latin America. «Read the rest of this article»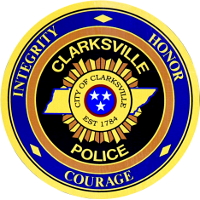 The Clarksville Police Department will be hosting The TEEN Citizen Police Academy, June 15th through June 19th, 2009. The course is free, the curriculum includes crime scene investigation, narcotics investigation, K-9 unit, mounted patrol, and much more.
The Teen Citizen Police Academy is for teens between the ages of 13-18. The times are 8:00 a.m. for Monday and 9:00 a.m. Tuesday through Friday, with pick up times no later than 3:00 p.m. each day. The purpose of this academy is to create a better understanding between citizens and police through education.
An application can be picked up at Police Headquarters, 135 Commerce Street, Clarksville, Tennessee.  For more information you can contact Officer Joe Newman at 648-0656 ext 2304, Officer David Cobb ext 2210 or Officer Sam Knolton ext 2127.
On Sunday May 24th at 7pm the Clarksville chapter of the Vietnam Veterans of America will hold their annual Memorial Day candle light vigil on Public Square in Clarksville, TN. This vigil held in the honor of the Vietnam Veterans who have not returned home to Tennessee. We covered their  2008 vigil, if you would like to know what to expect. All are welcome to attend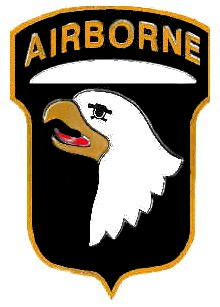 Fort Campbell – Officers from the 716th Military Police Battalion from Fort Campbell will hold a Memorial Day Wreath Laying ceremony at the Nashville National Cemetery Monday at 9:15 a.m.
The ceremony is being held at the gravesite of former battalion commander, Lt. Col. Kim Orlando, who was killed in action in Karbala, Iraq, on October 16, 2003.
Concurrently, the noncommissioned officers and Soldiers of the 716th will hold a ceremony at Fort Campbell's Memorial Park at the Don F. Pratt Museum, honoring the Staff Sgt. Joseph P. Bellavia and Sgt. Sean R. Grilley, also killed in action with Orlando.
TDOT Now Using Twitter to Provide Information about Delays on Tennessee Roadways
Nashville – Motorists traveling through the volunteer state this Memorial Day holiday will have an open road and a new tool to help avoid traffic tie-ups.  The Tennessee Department of Transportation is suspending all lane closure activities on state roads and interstates and is launching TDOT's first Twitter page to help keep motorists up to date about problems on volunteer state roadways.
"In addition to suspending all lane closure activity this Memorial Day we will be launching our latest informational tool for motorists," said TDOT Commissioner Gerald Nicely.  "Twitter is one more way TDOT can help travelers stay informed about road conditions in the volunteer state." «Read the rest of this article»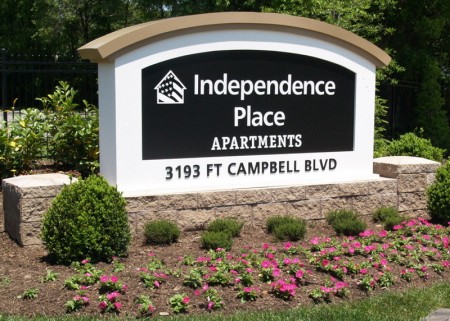 Independence Place Apartments is a luxury resort-style apartment living development created by Place Properties. This  is an entirely new concept for Clarksville! The facility is located at 3193 Fort Campbell Blvd, conveniently located with easy access to Fort Campbell via Gates 3 and 4. Also within easy reach is I-24, north Clarksville's many eateries and shopping options which include the Great Escape Movie Complex and its attendant shops, as well as the rest of Greater Clarksville.
But don't think North Clarksville gets to keep this jewel all to itself. The availability of luxury resort-style apartment living is also appealing to geographically separated business people. Each apartment is fully furnished with everything that you might need to enjoy your new living space. The apartments offer spacious one, two and four bedroom floor plans. So the perfect living arrangement is sure to be found at Independence Place Apartments. «Read the rest of this article»