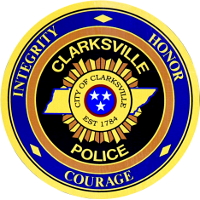 The Clarksville Police Department will be hosting The TEEN Citizen Police Academy, June 15th through June 19th, 2009. The course is free, the curriculum includes crime scene investigation, narcotics investigation, K-9 unit, mounted patrol, and much more.
The Teen Citizen Police Academy is for teens between the ages of 13-18. The times are 8:00 a.m. for Monday and 9:00 a.m. Tuesday through Friday, with pick up times no later than 3:00 p.m. each day. The purpose of this academy is to create a better understanding between citizens and police through education.
An application can be picked up at Police Headquarters, 135 Commerce Street, Clarksville, Tennessee.  For more information you can contact Officer Joe Newman at 648-0656 ext 2304, Officer David Cobb ext 2210 or Officer Sam Knolton ext 2127.