WASHINGTON – U.S. Rep. John Tanner announced that his office is partnering with the Library of Congress' Veterans History Project to record an oral history of Tennessee's military service through the stories of veterans from the 8th Congressional District. The Library of Congress will catalog video interviews conducted for the initiative.
"Many generations of Tennesseans have bravely answered the call to service," Congressman Tanner said. "They have made history, and it is important that we help them document their first-hand experiences, share their stories of military life and combat, and honor their comrades, many of whom gave their lives in service." «Read the rest of this article»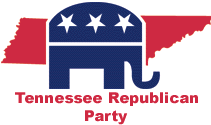 The House GOP Review is a weekly feature that gives Tennesseans an in-depth look at what our Republican state legislators have been working on this week, and a glimpse into what's planned for the coming week at our state house. This week's highlights:
«Read the rest of this article»
The weekly Clarksville Parks and Recreation Department Recreation Report provides Clarksvillians with a glimpse of activities and events available  for them to enjoy together as a family. This week's highlights include:
Movies in the Park
Senior Games
Kids on Crafts
Pools
Downtown Market
Softball Leagues
Famous American writer Edwin Way Teale once said, "The world's favorite season is the spring. All things seem possible in May."  At Parks and Recreation, we couldn't agree more. May has a way of drawing us out of our shells to enjoy the outdoors, as well as bringing the joy of knowing summer is right around the corner. It is our hope that you will join us as we take pleasure in the final week of this beautiful month. «Read the rest of this article»

'A Week's Worth' is a feature that gives Tennesseans an in-depth look at what State Senator Tim Barnes has been working on this past week, and a preview for the coming week in the Senate.
This week:
Graduation
Protecting our children at school
Made in the USA

«Read the rest of this article»
Dr. Blas Falconer, an Austin Peay State University professor recently named a recipient of the 2009 Maureen Egan Writers Exchange Award, will read from his work next month in Nashville.
Falconer, who teaches literature at APSU, will present at 6:30 p.m., Wednesday, June 3 at the Nashville Public Library, located at 615 Church St., between Sixth and Seventh avenues. The event is sponsored by the Nashville Public Library and the Women's National Book Association.
A Nashville resident, Falconer earned his Ph.D. in creative writing and literature at the University of Houston and has taught at APSU since 2003. Falconer has won numerous honors and is the author of "A Question of Gravity and Light," a collection of poems published by the University of Arizona Press in 2007. He is an editor for Zone 3: A Literary Journal, as well as the co-editor of two anthologies: "Mentor and Muse: Essays From Poets to Poets," forthcoming from Southern Illinois University Press in 2010, and a collection of essays on contemporary Latino poetry, forthcoming from University of Arizona Press in 2011.
For more information on Falconer's event, call (615) 862-5800.
Flying High, the Customs House Museum's 26th annual fundraiser will held on June 6th. Event co-chairs are Mary Luther and Liana Wallace, who have chosen a Spanish theme for the evening. This will be a night rich with dinner, dancing and bid auctions. Hosting the event are Jimmy and Piper Bell, who have graciously opened their home to the museum for its fundraiser.
The evening's activities will include a silent auction and following the dinner, a live auction with items that include art by Suta Lee and Olen Bryant, a Titans "Weekend for Two," and a Big Green Egg grill. The signature piece for this year's auction was created by David Redmond, who is a retired dentist living in the Memphis area with ties to Clarksville. Redmond recently exhibited his watercolors at the Customs House Museum.
«Read the rest of this article»