Nashville – The Frist Center for the Visual Arts, one of Tennessee's pre-eminent art museums, is now exhibiting original prints by Austin Peay State University students and graduates.
Their creations, which will be on display until May 31, are part of a six-month exhibit at the Center. Titled "New Edition: College Printmakers," the exhibition highlights numerous printmaking techniques used by student artists in printmaking programs in colleges and universities throughout middle Tennessee. «Read the rest of this article»
The City of Clarksville has named Keith Lampkin as the new Director of Housing and Community Development. Beginning June 1, he will oversee the development and execution of strategy to create, maintain and expand decent housing, suitable living environments and economic opportunities for low and moderate income persons in the City.
Mr. Lampkin has been a senior planner with the Clarksville-Montgomery County Regional Planning Commission since 2004. The basic function of the Planning Commission is to create and adopt a plan for achieving coordinated, adjusted, efficient and economic development of the physical region.
"I have worked hand-in-hand with Keith on short and long-range Planning Commission projects, and his knowledge and skills will be of great benefit in this new role," said Clarksville Mayor Johnny Piper. "He has an excellent work ethic and will contribute greatly to Clarksville's housing and community development."
Mr. Lampkin has a degree in public management from Austin Peay State University and has worked in community development and city planning since 1992.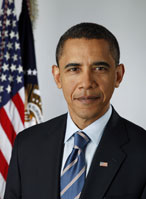 I am proud to announce my nominee for the next Justice of the United States Supreme Court: Judge Sonia Sotomayor.
This decision affects us all — and so it must involve us all. I've recorded a special message to personally introduce Judge Sotomayor and explain why I'm so confident she will make an excellent Justice.
«Read the rest of this article»
Clarksville Customers Get New TV Service That Ranks Highest in Customer Satisfaction in J.D. Power and Associates Study

Clarksville area residents now have a new choice for their television and communications services powered by the most advanced technology. AT&T* today announced the launch of AT&T U-verseSM services in parts of Clarksville, including AT&T U-verse TV and AT&T U-verse High Speed Internet. The introduction of these new services in Clarksville is part of an ongoing expansion of AT&T U-verse availability across the Nashville-area and Middle Tennessee, where AT&T U-verse launched in December 2008.
«Read the rest of this article»
The Community School of the Arts at Austin Peay State University announces its summer session of music and art classes for children and adults from June 1-July 10.
The following information is a schedule of classes: «Read the rest of this article»
Hallowed Ground, Hallowed Observance.
Memorial Day, this year on May 25th, is regarded as a day when besides cookouts, sales and parties; the American people stop to recognize and acknowledge that the liberties and freedoms we enjoy have come at a cost of precious human life. «Read the rest of this article»