Natalija Vnukovica knew early on that she wanted to work in finance and has been working towards her dream for the past two years at Austin Peay State University.  As with most university students, paying for school meant that Natalija had to split her time between working and studying, which inevitably took some of her focus away from school.   However, after receiving the Fort Campbell Federal Credit Union Scholarship for the 2008-2009 school year, Natalija was not only able to focus on her classes and maintain an A average, she gave back to the community by volunteering with the United Way.
"Since the scholarship allowed me to focus on school, I felt that since I was being given help I should give back to someone else."  The 25 year old volunteered to do taxes through the United Way every Tuesday as well as becoming involved in the International Student Program on campus.
«Read the rest of this article»

The Tennessee Senate Democratic Caucus has issued the following information though its weekly legislative report. Commendations were given via Senator Tim Barnes office to all high school graduates, recognizing their achievements and the support they have received from their families and friends.
Senator Barnes discussed the Memorial Day holiday, noting it is an especially significant day in his district. The presence of Fort Campbell and the 101st Airborne Division makes the meaning of Memorial Day more readily visible and poignant. He urged all Americans to give reverence to this day. «Read the rest of this article»
State Senator Tim Barnes announces state grant for Houston County aviation and industry recruitment efforts. Money for county facility will help the area compete for companies that hire.
Senator Tim Barnes said that a grant for Houston County's airport is the kind of investment that helps the area compete for companies with good-paying jobs.
"Our rural airports, like the one in Houston County, are important to their communities, Senator Barnes said. "They need to have their facilities  in top shape because they are part of the total package when a company is looking for a place to locate." «Read the rest of this article»
Tennessee Hate Crime Bill rolled to 2010 amid false accusations. Scare tactics and disinformation cause sponsor to roll legislation. Efforts urged to defeat fear, lies.
Tennessee's Hate Crime Bill, HB0335, has been rolled to January 2010. State Representative Jeanne Richardson, D-Memphis, sponsor of the legislation, decided to roll the legislation in the Tennessee House Judiciary Committee until the next legislative session in January. The bill would add "gender identity or expression" to Tennessee's hate crime sentencing enhancement statue. The Tennessee Transgender Political Coalition supported Richardson in this decision.
Opposition to the bill came forward with false claims that it would criminalize religious speech. This claim ignores the reality that not a single case has ever been filed against a minister under current statue for promoting intolerance or denying understanding of the transgendered community. «Read the rest of this article»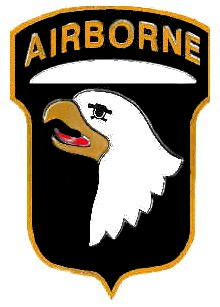 In response to a recent upswing in suicides and suicidal ideations and acts of Fort Campbell Soldiers, Brig. Gen. Stephen Townsend directed units on Fort Campbell to hold a second Suicide Stand-Down training event.
The three-day stand down will commence Wednesday, May 27 with three Brigade-plus sized formations where Townsend will personally address every Soldier assigned to the 101st Airborne Division (Air Assault). The formations will be held at 7, 8 and 9 a.m. at various locations on Fort Campbell.
The purpose of the division-wide Suicide Prevention Stand-Down is to provide focused time, free from the competing routines of unit life, to allow leaders and Soldiers to focus on arresting the rate of suicides and suicidal behaviors on Fort Campbell. This will be accomplished by continuing a broad campaign which began in March and by placing renewed energy and emphasis into several key tasks. «Read the rest of this article»
The New Revisionist Uncle Tom's Cabin
Taking the lead in bringing cutting edge, big city style drama to a black box environment, the stage at the Amun Ra Theatre will take on a whole new persona with its third play, the Nashville Premiere of "I Ain't Yo' Uncle: The New Jack Revisionist Uncle Tom's Cabin". The show runs from June 12th through the 28th.
The play takes Harriet Beecher Stowe's abolitionist novel, Uncle Tom's Cabin, and spins it on its ear. Old stereotypes get to meet their creator, as Uncle Tom, Topsy and Eliza put Harriet Beecher Stowe on trial for not only perpetuating negative stereotypes but also for failing to "get their story right". «Read the rest of this article»