Tennessee Hate Crime Bill rolled to 2010 amid false accusations. Scare tactics and disinformation cause sponsor to roll legislation. Efforts urged to defeat fear, lies.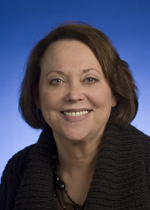 Tennessee's Hate Crime Bill, HB0335, has been rolled to January 2010. State Representative Jeanne Richardson, D-Memphis, sponsor of the legislation, decided to roll the legislation in the Tennessee House Judiciary Committee until the next legislative session in January. The bill would add "gender identity or expression" to Tennessee's hate crime sentencing enhancement statue. The Tennessee Transgender Political Coalition supported Richardson in this decision.
Opposition to the bill came forward with false claims that it would criminalize religious speech. This claim ignores the reality that not a single case has ever been filed against a minister under current statue for promoting intolerance or denying understanding of the transgendered community.
Opponents also falsely claimed that the bill would protect pedophiles. Here again, no logical argument has ever been made that "gender identity or expression" has any connection with pedophilia.
Tennessee Transgender Political Coalition urges all supporters of this legislation to continue to meet with Tennessee House and Senate members to educate them on the need to expand the state code to protect victim's rights and protect public safety by extending sentences for those convicted of assault on a transgender, gender variant, or gender non-conformist person.
To find the the names of your state legislators, go to http://www.capitol.tn.gov.