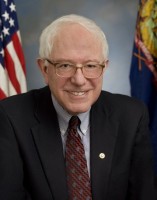 BURLINGTON, Vt. – As crude oil prices jumped to the highest level in six months, Senator Bernie Sanders urged federal regulators yesterday to stop speculators from artificially driving up prices.
Sanders said the Commodity Futures Trading Commission should use its emergency powers – which include the authority to impose speculation limits, increase margin requirements, and suspend trading – in order to ensure that oil prices accurately reflect supply and demand.
"I hope you will seize this opportunity to redefine the CFTC as a strong regulator that will do everything within its power to benefit consumers," Sanders said in a letter to Gary Gensler, the commission's new chairman.
The price of crude oil rose to more than $65 a barrel yesterday. The price has vaulted 70 percent higher since mid-January. The run up in prices is happening despite dropping demand for gasoline, jet fuel and other oil products. According to the federal Energy Information Administration, demand for gasoline over a four-week period that ended May 22 averaged about 9.2 million barrels a day, down 0.4 percent from the same period last year. The International Energy Agency predicts global demand for oil will drop this year to its lowest level since 1981. «Read the rest of this article»
The Oak Grove community once again invites everyone to join in the fun and excitement of their annual welcome summer festival, 'Spring into Summer.' The two-day event will herald summertime distractions and offer a variety of entertainment.
May 29th and 30th will see the sprawling greenscape of the War Memorial Walking Trail at 101st Walter Garrett Lane in Oak Grove decked out in colors galore. The free two-day family-friendly fun fest will include boogie bodies extreme entertainment, pony rides, train rides, a petting zoo, inflatables, games, a 3-on-3 basketball tournament, strollers square, caboodlestoppers, craft vendors and 'movies at the vice."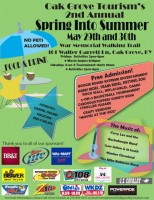 There will a magician and a hypnotist along with music by Terry Lee and the Rockaboogie Band, Lew Jetton & 61 South; Kimber Cleveland, and The Mike Robinson Band. Refreshments will be for sale by vendors. Find the full festival schedule at the Oak Grove Tourism Office link below.
Friday activities are scheduled from 2 PM to 8 PM. The movie starts at 8:30 PM. Saturday's 3-on-3 basketball tournament starts at 10 AM. All other activities will run from 2 PM to 8 PM. Sorry, no pets allowed either day.
For more information, contact  Oak Grove tourism at 270-439-5675 or email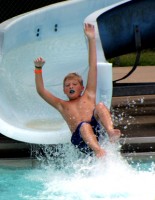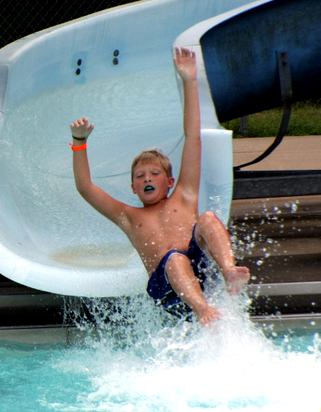 The Clarksville Parks and Recreation office (104 Public Square) will be open extended hours to the public this weekend.  Pool passes may be purchased at this time.  The office will be open from 10a.m. to 2p.m. on Saturday, May 30 and noon to 3p.m. on Sunday, May 31 noon to 3p.m.
Pool passes will be available at the Parks and Recreation office during regular operating hours, as well.  Office hours are weekdays 8a.m. to 4:30p.m.
Pool passes may also be purchased at any three of the Clarksville community centers through Saturday, June 6.  For community center hours and other information about Clarksville Parks and Recreation visit www.cityofclarksville.com/parksandrec.


Draughons Junior College in Clarksville will be hosting "Hot Jobs in the City", a Community Career Fair on Friday June 5th from 10:00a.m. – 2:00p.m. Refreshments will be served! Q108 and The Beaver 100.3 FM, will be hosting a live remote from 11a.m. – 1p.m with  door prizes being given away every 10 minutes.
The last four career fairs they have held have been a huge success with over 300 people in attendance.
Employers and agencies planning to attend include: Montgomery County Government, 5 Star Radio Group, Goodwill Industries, THEC, Avon, Convergys, TN Department of Labor, Youth Villages, NIA Association, Cover Tennessee, Montgomery County Election Commission, Home Instead Senior Care, Fort Sill National Bank, US Bank, Blanchfield Army Community Hospital, Kelly Services, Troops for Teachers, Regions Bank,  Dr. Samson Orusa, Heat & Frost Insulators, Eiro Research, Tastefully Simple, TN Rehabilitation Center, Army and Air Force Exchange Services, Clarksville Police Department, Scentsy Wickless Candles, Sam's Club, Spring Meadows, The Kennedy Law Firm, Lowe's, Kohl's Brown, Brown and Associates, Clarksville Dental Center, Woodland Hills Youth Development Center, Tennessee National Guard, and Sendout Cards. «Read the rest of this article»

Washington — Businesses planning to claim the newly-expanded work opportunity tax credit (WOTC) for eligible unemployed veterans and unskilled younger workers hired during the first part of 2009 have until Aug. 17 to request the certification required for these workers, according to the Internal Revenue Service.
Newly-revised Form 8850, now available on IRS.gov, is used by employers to request certification from their state workforce agency. The American Recovery and Reinvestment Act, enacted in February, added unemployed veterans returning to civilian life and "disconnected youth" to the list of groups covered by the credit. Though eligible unemployed veterans and disconnected youth who begin work anytime during 2009 or 2010 may qualify a business for the credit, certification by the state workforce agency is required. «Read the rest of this article»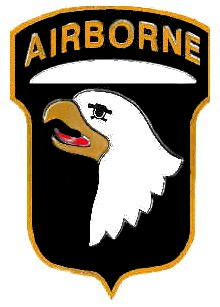 Approximately thirty Fort Campbell Soldiers will become United States citizens in a naturalization ceremony at 2 p.m. today in the Wilson Theater on the Fort Campbell Army base

Clarksville, TN – The Clarksville Fox Women's Semi-Pro Football (2-3) team will host conference foe, Chattanooga Locomotion on Saturday May 30th 2009 at 7:00pm. All Fox home games are held at Northwest High School  (800 Lafayette Road).
The national anthem will be performed by Kevin Riner. The coin toss will be done by Harry Galbreath, a retired NFL Star who's football career started right here in Clarksville. Harry graduated from Clarksville High School, started every game for four years at the University of Tennessee, drafted and played 5 years with the Miami Dolphins before going three years with the Green Bay Packers and finishing his NFL career with one year at the New York Jets. Since he retired from the NFL, Harry has coached at different colleges with last year being the strength and conditioning coach for the UT Vols.
«Read the rest of this article»
Nashville -Nobel Peace nominee Cindy Sheehan, Singer/Songwriter David Rovics, and the Reverend Henry Blaze will join musicians, poets, speakers, and dancers at a rally to be held on Sunday,  June 14, 2009 at the band shell in Centennial Park in Nashville from 11:00 a.m. to 7:00 p.m.
Mrs. Sheehan will be speaking about the robbery of billions of dollars to bail out financial speculators who have wrecked the economy through their greed and neglect. A small number of very wealthy people and international corporations are reaping billions of public money being bailed out and  in their pursuit of war and occupation in the Middle East. Tennesseans are losing thousands of jobs because of this irresponsible and covetous behavior. Thousands of people are saying "No more bail outs to the people and corporations that are causing so much pain and death." «Read the rest of this article»