FHA plan will stimulate new home sales and help stabilize housing market
WASHINGTON – Speaking to the National Association of Home Builders Spring Board of Directors Meeting, U.S. Housing and Urban Development Secretary Shaun Donovan today announced that the Federal Housing Administration (FHA) will allow homebuyers to apply the Obama Administration's new $8,000 first-time homebuyer tax credit toward the purchase costs of a FHA-insured home. Donovan said that today's action will help stabilize the nation's housing market by stimulating home sales across the country.
The American Recovery and Reinvestment Act of 2009 offers homebuyers a tax credit of up to $8,000 for purchasing their first home. Families can only access this credit after filing their tax returns with the IRS. The announcement details FHA's rules allowing state Housing Finance Agencies and certain non-profits to 'monetize" up to the full amount of the tax credit (depending on the amount of the mortgage) so that borrowers can immediately apply the funds toward their down payments. Home buyers using FHA-approved lenders can apply the tax credit to their down payment in excess of 3.5 percent of appraised value or their closing costs, which can help achieve a lower interest rate. To read the FHA's new mortgagee letter, visit HUD's website. «Read the rest of this article»
Enforcement Blitz Buckled Down On Those Not Buckled Up-Day and Night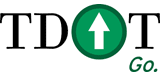 NASHVILLE – Millions of travelers will hit the highways this summer and the Tennessee Governor's Highway Safety Office is reminding everyone to Click It or Ticket. During 2007, 927 passenger vehicle occupants lost their lives on Tennessee roadways and of those, 534 were not wearing seat belts.  Today, the GHSO joined representatives from Georgia and Alabama to remind drivers of the dangers of traveling without a safety belt.
"It is a proven fact that wearing your safety belt greatly reduces your chance of being either killed or severely injured in a car crash," said TDOT Commissioner Gerald Nicely.  "It takes just a second to secure your safety belt, but the repercussions of not wearing one can last a lifetime."
Officials with the Tennessee GHSO joined representatives of border states, state and local law enforcement agencies and highway safety groups in supporting an aggressive national Click It or Ticket seat belt enforcement campaign running from May 2 through May 31.  Police are ticketing unbelted vehicle occupants around the clock-night and day. «Read the rest of this article»