Enforcement Blitz Buckled Down On Those Not Buckled Up-Day and Night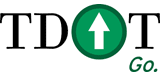 NASHVILLE – Millions of travelers will hit the highways this summer and the Tennessee Governor's Highway Safety Office is reminding everyone to Click It or Ticket. During 2007, 927 passenger vehicle occupants lost their lives on Tennessee roadways and of those, 534 were not wearing seat belts.  Today, the GHSO joined representatives from Georgia and Alabama to remind drivers of the dangers of traveling without a safety belt.
"It is a proven fact that wearing your safety belt greatly reduces your chance of being either killed or severely injured in a car crash," said TDOT Commissioner Gerald Nicely.  "It takes just a second to secure your safety belt, but the repercussions of not wearing one can last a lifetime."
Officials with the Tennessee GHSO joined representatives of border states, state and local law enforcement agencies and highway safety groups in supporting an aggressive national Click It or Ticket seat belt enforcement campaign running from May 2 through May 31.  Police are ticketing unbelted vehicle occupants around the clock-night and day.
New numbers released by the National Highway Traffic Safety Administration show a larger number of night-time motorists are driving or riding unbelted.  Across the U.S., 14,464 passenger vehicle occupants died in highway crashes during evening and night-time hours (6 p.m. to 5:59 a.m.) in 2007 and 63 percent (8,319) were not wearing a seat belt.  By contrast, during daylight hours, 45 percent (5,917) of those killed were not restrained by a seat belt.
"Whether at night or during the day, our goal is to reduce fatalities by boosting Tennessee's overall 81.5 percent safety belt usage rate," said GHSO Director Kendell Poole.  "Motor vehicle crashes continue to be the leading cause of death for every age in the United States.  These figures have greater meaning given that nearly all vehicle crashes are preventable."
Friday's event followed an enforcement blitz conducted on the Tennessee/Georgia border Thursday night, May 28.  Law enforcement worked to educate motorists about safety belt laws and the benefits of buckling up in hopes of reducing highway fatalities.  Tennessee's Hands Across the Border mobilization was launched on May 2nd in East Tennessee.
Poole added that regular seat belt use is the single most effective way to protect people and reduce fatalities in motor vehicle crashes.  He noted that, when worn correctly, seat belts have been proven to reduce the risk of fatal injury to front-seat passenger car occupants by 45 percent, and by 60 percent in pickup trucks, SUVs and minivans.
Highway safety advocates in the southeast created Hands Across the Border in 1991 to bring about awareness of safety belt and aggressive driving concerns.  Participating state and local enforcement agencies sponsor educational community outreach events where motorists learn about the dangers of impaired driving and violating the speed limit as well as the importance of obeying all occupant protection laws.
For more information, please visit www.nhtsa.gov.