Volunteer State and Bredesen have the foresight to grab clean-energy opportunities

NASHVILLE – Texas may be willing to turn down the jobs that come with solar energy, but Tennessee is more than happy to welcome this 21st century industry and the economic benefits that go with it, members of the Tennessee Senate Democratic Caucus said Monday.
"Governor Bredesen has sent a strong message: Tennessee is ready, willing and able to be a center for the solar-energy industry," Senator Lowe Finney of Jackson said. "With our Volunteer State Solar Initiative, West Tennessee will have the top solar energy-generating facility in the region.
"More than 600 Tennesseans will be hired to build the solar farm facility, and others will be hired to operate it."
The story is altogether different in Texas, where legislators did an about-face over the weekend, voting down millions in incentives to draw solar investment to the state.   «Read the rest of this article»
'A Week's Worth' is a feature that gives Tennesseans an in-depth look at what State Senator Tim Barnes has been working on this past week, and a preview for the coming week in the Senate.
This week:
Summer
Protecting hometown car dealers
Local Water improvments

«Read the rest of this article»
Tennessee in Motion is a monthly column by Tennessee Department of Transportation Commissioner Gerald Nicely
SmartFIX40 Races toward an Early Finish
Admittedly, it was a radical idea – shut down a major interstate through the heart of a city for 14 months. Other states had done total interstate closures, but none for this duration. In just a few days, we will reopen a safer, more modern and totally redesigned Interstate 40 in downtown Knoxville. SmartFIX40 is racing to an early finish.
Before we talk about the finish, let's go back to the beginning. SmartFIX is an accelerated construction process. It involves closing a roadway to allow around-the-clock work, uninterrupted by traffic, and can dramatically reduce the time it takes to complete a project. Using the SmartFIX concept saved Knoxville drivers 2 ½-3 years of construction traffic tie-ups. As proof, the new stretch of I-40 will open 18 days ahead of schedule. «Read the rest of this article»
Biggest monthly jump in more than seven years may signal slump is ending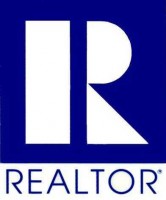 WASHINGTON – The number of U.S. homebuyers who agreed to purchase a previously occupied home in April posted the largest monthly jump in more than seven years, a sign that sales are finally coming to life after a long and painful slump.
The National Association of Realtors said Tuesday its seasonally adjusted index of sales contracts signed in April surged 6.7 percent to 90.3, far exceeding analysts' forecasts. It was the biggest monthly jump since October 2001, when pending sales rose 9.2 percent.
"This is yet another positive indication that the bottoming process is forming," Jennifer Lee, an economist at BMO Capital Markets, wrote in a note to clients. "Now if only prices would stabilize."
Ragazza Pizza is a brand new take out restaurant opening in south Clarksville on June 3rd. They specialize in "take and bake" pizzas and delicious pasta dishes. The restaurant is located at 1206 Highway 48, just south of the Clarksville city fairgrounds. Their hours are Monday through Thursday from 10:30a.m till 8:30p.m. Friday & Saturday from 10:30a.m. till 9:00p.m. Sundays from 12:00p.m till 7:00p.m.
The business is locally owned and operated by cousins Julie Rhoads and Maryellen Katz, which is appropriate because Ragazza means "girl" in Italian. The restaurant employees 12 people, many of them also female.
«Read the rest of this article»