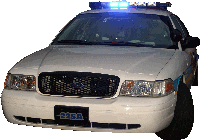 The public is invited  to the opening ceremonies for Clarksville Police Department's Operation Turnaround Olympics on June 5, 2009 between starting at 2:30pm.   The opening will be signified by the carrying of a Police Olympics' torch from Stateline Rd down Ft Campbell Blvd with the end of the route at McGregor Park on Riverside Drive.  The torch will be carried on the route by a local area Dentist and members of the Northeast Track team under the tutelage of Northeast's Coach Brewer. The carrying of the torch from Stateline Rd to McGregor Park will commence around, 1:30 p.m. with the opening ceremony to begin around 2:30 p.m.  Afterwards, there will be a barbeque and other activities for the Olympics' participants, sponsors, mentors, and family members.
The Olympics came about as a natural progression for the Operation Turnaround program which has been operating for over three years.  Operation Turnaround targets troubled youth and gets them involved in life skill activities. Many of the youth in the program have been in some sort of trouble with the law and are mandated to enter the program.  There are others which are referred to the program because they are on a pathway which may lead them into the judicial system. The great part about the program is the money does not come out of the city's funds; the funding comes from sponsors and a grant.
The Olympics will provide Operation Turnaround participants and other local community young adults, ages 12-17, to participate in team and individual activities.  This also provides an opportunity for family, friends, and community members to  support these young adults as they showcase their talents.  The Olympics will run from June 8-19 and covers a wide spectrum of activities.  The events available are:  trivia, cooking, volleyball, track and field, swimming, basketball,  and fishing.   Teens can still register for the Olympics by calling 931-320-2793.