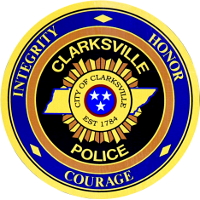 On June 5, 2009 about 3:40 p.m. officers responded to a request from the Fire Department at the scene of a car fire where they found a 52 year old male, a Clarksville resident, seriously injured outside of his burnt 86 Honda in a trail off of Crossland Ave. When officers responded to the scene, they found a male who alleged that he had been carjacked, stabbed, and his vehicle set on fire.
«Read the rest of this article»
The First Thursday Art Walk was held on June 4th. Downtown businesses features work created by local artists and offer wine and other tempting treats for the Art Walkers.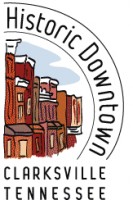 Paige King's Hodgepodge featured the ethereal art by Susan Tomi Cheek. Her pictures, many of them made by using a double exposure, held a haunting sense of the otherworld. One particular picture evoked the image of the tunnel and light that many people claim they see during near death experiences with the soul caught half way between life and death.  Susan has a different perspective on the world, and that allows her to capture images that other artists would find hard to duplicate.
Susan is the official photographer for  the Center of Excellence for the Creative Arts (CECA) events. It was also my distinct pleasure to meet one of her daughters, Cherish.
«Read the rest of this article»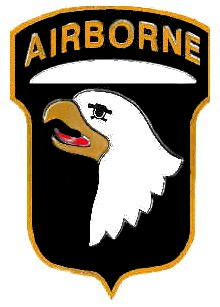 FORT CAMPBELL – During the next several months various 101st Airborne Division (Air Assault) brigade and subordinate units will be conducting changes of command.
The ceremonies scheduled for June are:
Jun. 17, 3:30 p.m., 2nd Battalion, 44th Air Defense Artillery Regiment,
Jun. 18, 10 a.m., 1st Squadron, 61st Cavalry Regiment, 4th BCT,
Jun. 19, 10 a.m., 1st Battalion, 506th Infantry Regiment, 4th BCT,
Jun. 19, 2 p.m., 4th Battalion, 320th Field Artillery Regiment, 4th BCT,
Jun. 22, 2 p.m., 801st Brigade Support Battalion, 4th BCT,
Jun. 23, 10 a.m., 2nd Battalion, 506th Infantry Regiment, 4th BCT,
Jun. 23, 2 p.m., 4th Brigade Troops Battalion, 4th BCT,
Jun. 24, 10 a.m., 101st Sustainment Brigade,
Jun. 25, 10 a.m., 4th Brigade Combat Team,
Changes of command will take place on the Division Parade Field, unless otherwise specified.
"All for Less" offer features wireless, high speed internet, and unlimited local and long distance voice services on one consolidated bill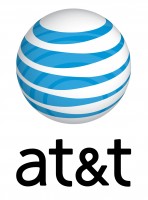 DALLAS – Demonstrating its ongoing commitment to providing affordable solutions for small businesses in a tough economy, AT&T* today announced the industry's first bundled offer targeted at small businesses that includes wireless, wired and high speed Internet services, starting at less than $100 a month.
The "All for Less" bundle is now available to qualifying small business customers (one to four lines in a single location) across AT&T's 22-state footprint. The services, which come on one consolidated bill, include:
Wireless from AT&T: Customers will be able to conduct business on the go with 450 minutes each month per wireless device, which operates on the nation's fastest 3G network, available in nearly 350 U.S. metropolitan areas. AT&T provides a full suite of wireless devices and solutions that are ideal for small businesses.
AT&T High Speed Internet Business Edition: Available in a variety of speeds to accommodate the needs of any small business, the service includes U.S.-based business-class technical support, all-in-one protection suite for selected tiers, up to 11 e-mail accounts and AT&T Wi-FiSM connectivity at more than 20,000 hot spots at convenient locations nationwide and more than 90,000 hotspots worldwide.
Local Voice: Unlimited local calling voice package, including Call Forwarding and Caller ID.
Long Distance Voice: Unlimited domestic long distance calling.
«Read the rest of this article»
Asks House to take up the issue this legislative session
NASHVILLE – Senator Jim Kyle of Memphis today urged that the future of the Ethics Commission be decided during this legislative session.
"Don't presume the Ethics Commission has been abolished just because one House member says it's been put over until the next session," Senator Kyle said.
This is important to good government, and it's important to Tennesseans. I urge the House to take it up this session.
Senator Kyle called on House leadership to address whether the Ethics Commission should be preserved and not to delay the matter until 2010, as one House member has moved to do. «Read the rest of this article»

IRS Launches Tax Return Preparer Review;  Recommendations to Improve Compliance Expected by Year End
WASHINGTON — IRS Commissioner Doug Shulman announced today that by the end of 2009, he will propose a comprehensive set of recommendations to help the Internal Revenue Service better leverage the tax return preparer community with the twin goals of increasing taxpayer compliance and ensuring uniform and high ethical standards of conduct for tax preparers.
Some of the potential recommendations could focus on a new model for the regulation of tax return preparers; service and outreach for return preparers; education and training of return preparers; and enforcement related to return preparer misconduct. The Commissioner will submit recommendations to the Treasury Secretary and the President by the end of the year. «Read the rest of this article»
NASHVILLE – State Water Heaters, in conjunction with Baker Curb Racing, has pledged to donate $5,000 to the American Red Cross to assist in tornado relief efforts as part of the NASCAR Nationwide Series Relief Fund Team Challenge.  The NASCAR Nationwide Series Relief Fund Team Challenge is taking place this week at Nashville Super Speedway and is a competition between crews to see who can make the largest donation to the Nashville Chapter of the American Red Cross.  The winning crew will receive recognition from ESPN 2 during the pre-race coverage of Saturday's Federated Auto Parts 300.
"State Water Heaters is pleased to give to such a wonderful cause, said David Chisolm, State Water Heaters Brand Manager.   "As a local company who has connections with many of the impacted families, we are privileged to take part in this effort.  Our thanks go out to the NASCAR Nationwide Series Relief Fund Team for spearheading this program." «Read the rest of this article»