The eighth annual festival is expected to draw over 80,000 to Manchester area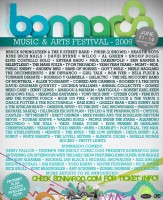 Nashville – For the eighth year in a row, the city of Manchester is gearing up to receive nearly 80,000 visitors from across the country as music lovers flock to one of the premier summer music festivals, Bonnaroo. The Tennessee Department of Transportation and Tennessee Highway Patrol are partnering again this year to ensure smooth traffic flow during the event. The 2009 Bonnaroo Music and Arts Festival kicks off Thursday night, June 11, and winds down Sunday night, June 14. Thursday, June 11, is expected to be the heaviest traffic day.
With 80,000 music fans converging at an old farm site in Coffee County, the area in and around Manchester always sees much heavier traffic throughout the festival. TDOT and the THP are working closely with the City of Manchester Police Department, the Coffee County Sheriff's Department and festival promoters to keep traffic moving on I-24 while also getting Bonnaroonies to their destinations. The agencies and festival promoters have worked throughout the year on a plan to efficiently handle traffic during the festival.
«Read the rest of this article»
The Clarksville Parks and Recreation Department Summer Youth Program will begin June 8 with the opening of program sites and will end July 16.


The Summer Youth Program is a six week day-camp type program that is offered each summer to youth ages 6-16. Gyms at various locations are staffed with directors and assistants who assist in playtime activities and to provide free, instructional classes such as dance and karate.
Parents can register their children for dance and karate classes onsite on the first day of Summer Youth Program.  Dance classes are taught by skilled dancers and provide youth with a firm understanding of the fundamentals of dance.  Karate is instructed by trained individuals and presented to the kids in a fun, yet disciplined, manner.  Youth are sure to have fun and enjoy these instructional classes that are offered free of charge.
School gymnasiums are modified to a "community center" setting with daily table games, tournaments, arts and crafts and special activities.  Parents will be able to register their children on site the first day of attendance.  Parents' permission for children to participate is required at the location you choose. «Read the rest of this article»
Dallas, Texas—The author and publisher of Bulldozed: "Kelo," Eminent Domain, and the American Lust for Land today asked a Dallas state court to dismiss the defamation lawsuit filed against them by Dallas developer H. Walker Royall. Published in 2007, Bulldozed chronicles events in Freeport, Texas, where Royall signed a development agreement to have the city take land owned by Western Seafood—a generations-old shrimping business—and give that land to Royall's development company for a luxury yacht marina. Royall sued the book's author, Carla Main, and its publisher, Encounter Books, in October 2008, seeking monetary damages and a permanent prohibition on further printing or distribution of the book.
Royall's lawsuit is part of a national trend. Similar suits have been filed in Tennessee, Missouri, Washington and elsewhere by developers and government officials looking to silence critics of eminent domain for private gain. Earlier, when the Gore family—owners of Western Seafood and the original victims of Royall's eminent domain abuse effort in Freeport—complained against Royall's actions, he sued them for defamation. In the present lawsuit, Royall has also sued the Galveston newspaper that reviewed the book, along with the book reviewer. Law Professor Richard Epstein, whom Royall also sued, was dismissed from the lawsuit in March. «Read the rest of this article»
State statute forbids local governments from regulating firearms
NASHVILLE – Senator Doug Jackson believes existing state law pre-empts any new ordinance that may be passed by Metro Nashville to use beer permit regulation to circumvent a new state law authorizing handgun permit-holders to carry in restaurants where alcohol is served.
Tennessee law, specifically TCA 39-17-1314(a), reads in part, "No city, county, or metropolitan government shall occupy any part of the field of regulation of the transfer, ownership, possession, or transportation of firearms, ammunition, or components of firearms or combination thereof …" «Read the rest of this article»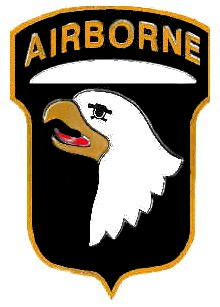 FORT CAMPBELL – The 4th Brigade Combat Team (Currahee), 101st Airborne Division (Air Assault), will recognize several outstanding individuals for their leadership and service to the unit in an awards ceremony at Wilson Theater Wednesday at 3:30 p.m.
This ceremony will recognize select individuals with three specific U.S. Army Forces Command-level awards. These awards include the Maj. Gen. Aubrey "Red" Newman leadership award, Audie Murphy leadership award and the Dr. Mary E. Walker volunteer award.
Newman was the author of the column, "Front and Center," published in Army Magazine from 1966 to 1988; wrote three books on leadership; and is portrayed in the print "Follow Me," which depicts him leading his troops onto Leyte beach during World War II. The Newman award recognizes demonstrated excellence in mentoring, developing and counseling subordinates.
The Audie Murphy leadership award, named after America's most decorated Soldier, is a reward for Noncommissioned Officers (NCOs) whose leadership achievements and performance merit special recognition. This award is a means of recognizing those NCOs who have contributed significantly to the development of a professional NCO Corps and a combat ready Army. Award recipients exemplify leadership characterized by personal concern for the needs, training, development and welfare of soldiers and concern for families of soldiers.
The Walker award, named after the only woman to receive the Medal of Honor, is a reward for Army spouses whose achievements and performance merit special recognition. This award is a means of recognizing those who have contributed significantly to the quality of life of Soldiers and their families.