The eighth annual festival is expected to draw over 80,000 to Manchester area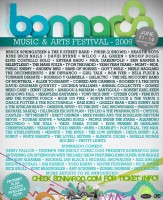 Nashville – For the eighth year in a row, the city of Manchester is gearing up to receive nearly 80,000 visitors from across the country as music lovers flock to one of the premier summer music festivals, Bonnaroo. The Tennessee Department of Transportation and Tennessee Highway Patrol are partnering again this year to ensure smooth traffic flow during the event. The 2009 Bonnaroo Music and Arts Festival kicks off Thursday night, June 11, and winds down Sunday night, June 14. Thursday, June 11, is expected to be the heaviest traffic day.
With 80,000 music fans converging at an old farm site in Coffee County, the area in and around Manchester always sees much heavier traffic throughout the festival. TDOT and the THP are working closely with the City of Manchester Police Department, the Coffee County Sheriff's Department and festival promoters to keep traffic moving on I-24 while also getting Bonnaroonies to their destinations. The agencies and festival promoters have worked throughout the year on a plan to efficiently handle traffic during the festival.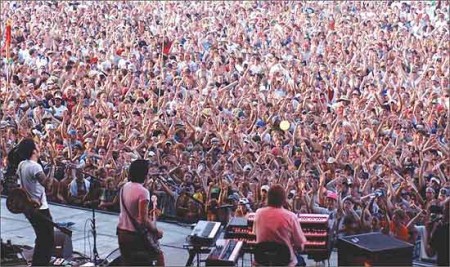 "The Bonnaroo Music and Arts Festival is a major event in Coffee County, and as we've seen in the past, planning ahead for its impact is crucial," said TDOT Commissioner Gerald Nicely. "In recent years, the coordination of multiple state and local agencies has helped minimize the impact to travelers while also getting festival attendees to their destinations safely and we expect successful results again this year."
All festival gates open Thursday, June 11 at 7:00 a.m. CDT. State Troopers will be on the job 24 hours a day beginning Wednesday night, patrolling and controlling traffic on I-24. The THP will work both on the ground and in the air, using helicopters to assess the scene from above and relay important information to the marked patrol cars and motorcycles on the ground.
"Our goal is to make sure that I-24 stays accident-free and clear for festival-goers and other travelers," stated THP Colonel Mike Walker. "Nearly 100 Tennessee State Troopers will be working around the clock to help make that happen. In addition to aggressively enforcing traffic laws, we will be working with TDOT, local law enforcement and Bonnaroo organizers to handle all the extra traffic."
During Bonnaroo 2008, Troopers logged over 5,600 man-hours, worked 12 traffic crashes (7 injury, and 5 property damage crashes), and wrote 323 citations and 55 warnings. A breakdown of all THP-issued citations during last year's festival period is attached to this release.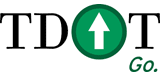 HELP units from TDOT's Chattanooga office will also be in the festival area to assist with traffic management during peak traffic times and to aid any motorists who require assistance.
In addition to having HELP trucks on the scene, TDOT and other agencies are taking the following steps on the dates surrounding Bonnaroo beginning June 10 through June 15:
Efforts will be concentrated on keeping interstate traffic flowing.
Exit 111 (SR 55) will be used as the main festival exit. Exits 97, 105, 112 (temporary exit on westbound side only), 117 and 127 are alternate exits if congestion occurs on the interstate.
TDOT maintenance units will be posted throughout the festival region, and maintenance personnel will be on call all weekend.
TDOT will provide variable message signs to warn drivers of delays.
There will be no construction-related lane closures on I-24 near the Bonnaroo festival area between 3 p.m. June 10 and June 15.
Median crossovers will be guarded to prevent motorists from parking in the crossovers and blocking emergency vehicles.
Festival traffic will be kept in the right lane and/or on the shoulder of the interstate, allowing through traffic to utilize the left travel lane unimpeded.
Emergency vehicles will use county roads that will be kept at low volume.
Bonnaroo promoters issued early news releases to the trucking industry and other sources to alert the traveling public to festival times, location, and alternate routes.
Temporary communications towers are in place to improve emergency communications.
During the festival motorists should call 511 from any mobile or land line phone for traffic updates or visit the TDOT website at www.tn.gov/tdot where you will also find information on alternate routes. TDOT is also on Twitter. For statewide traffic tweets follow TN511 or for regional traffic information follow Nashville511, Chattanooga511, Memphis511 and Knoxville511.
Also, drivers should keep in mind that if they need the assistance of a Trooper while traveling anywhere in Tennessee, they can simply dial *THP from their cell phone. They will be automatically connected to the nearest THP dispatch office and the operator will end a Trooper to their location.
2008 THP Citations at Bonnaroo Music & Arts Festival
2008 Bonnaroo Non-Moving Violations (NMVs) THP Citations Written
2008 Bonnaroo Hazardous Moving Violations (HMVs) THP Citations Written
Child Passenger Restraint Violations
2
Speeding
87
Safety Belt Violations
47
Driving Under the Influence
8
Driver License Law Violations
19
Reckless Driving
4
Revoked/Suspended Driver Licenses
19
Disregarding Signal/Sign Controls
6
Registration Violations
32
Other Moving Violations
9
Misdemeanor Drug Violations
13
Felony Drug Violations
3
Open Container Law Violations
5
Other Felony
5
Other Non-Moving Violations
64