Measure would have allowed increased dumping of selenium compound by coal mining companies

NASHVILLE – On Wednesday State Representative Joe Pitts (D-Clarksville), along with thirty-nine other House Democrats and two Republicans, voted down a bill that would have allowed coal mining companies to dump unacceptable levels of selenium into local streams and rivers.
"The overwhelming scientific evidence cited in committee testimony indicated the proposed levels of this dangerous mineral would be intolerable for humans or animals," said Pitts. "We chose to maintain a safer position than to risk the public health over something that can't be undone if we make a mistake and today we said enough is enough."
«Read the rest of this article»
The Amun Ra Theatre in Nashville, TN has named Ms. Tamara McMoore from Clarksville-Montgomery County as the Principal and Site Director for their summer youth program. The Amun Ra theatre is the first theater facility to focus on the African American culture and experience in Nashville for over 100 years. The Academy youth perform all over the city for various organizations, and at area events.
Their summer program offers youth between the ages of 9 and 13, the opportunity to train under some of the top performing artists in Nashville. The program runs for six weeks, and provides rigorous daily instruction in Drama, Dance, Music, Public Speaking, Creative Writing, and the Visual Arts. The young people learn self-esteem through the arts and how to express themselves in a positive way. The youth will be visited weekly by working artists, and other celebrities who will provide motivational instruction to help in allowing the students to embrace their own hidden lights. Students are held to the highest artistic standards. «Read the rest of this article»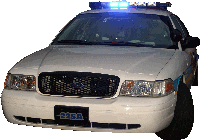 The Clarksville Police Department's Operation Turnaround Olympics kicked off with opening ceremonies at McGregor Park in Clarksville on Friday.
"Operation Turn Around targets troubled youth and gets them involved in a myriad of different programs. The group sponsors many different programs such as: youth football teams, basketball, cooking, sewing classes, auto body painting and repairs, mentoring classes, and the list goes on. The purpose of the program is to provide life skills to the participants, as well as positive role models to influence their lives."
«Read the rest of this article»

Draughons Junior College in Clarksville hosted their annual career fair on June 5th. The event brings local agencies and employers together with hundreds of  people who are actively seeking employment.
Some like Barbara Lucas had been looking for work (in the legal field) for over 6 months. She is currently considering returning to school. Jonathan Ligon said he was laid off 5 months ago, since then he has been unsuccessfully looking for work as a welder.  Beverly Cossingham unemployed for five months, is looking for an administrative or clerical positions. However, Katie Nolan probably summed it up best.  "I am looking for anything at this point, anything", she said.
«Read the rest of this article»