'A Week's Worth' is a feature that gives Tennesseans an in-depth look at what State Senator Tim Barnes has been working on this past week, and a preview for the coming week in the Senate.
This week:
Summer
Help for unemployed
The new energy economy
Help for foster care children
June is a busy time for you and your families, with softball, weddings, summer camp and vacation Bible school. Maybe you'll even get in a vacation, with gas prices down from what they were last year.
It's busy for us in the legislature these days, as we work hard to pass the last remaining bills and hammer out a state budget. Here are a few things we've been working on. «Read the rest of this article»
As part of its 26th season of presenting professional live theatre in historic downtown Clarksville, the Roxy Regional Theatre opens the new 1940's musical THE ANDREWS BROTHERS on Friday, June 12, at 8pm.
Mistaken identities, madcap comedy and the greatest music of the 1940's fill this hilarious new musical.  Three soldiers find themselves giving the performance of a lifetime when a certain singing trio of siblings fail to arrive at the USO gig.
Starring Bryan Zoppi as Lawrence, Brendan Cataldo as Max, Matthew Burns as Patrick and Alicia Kelly as Peggy, THE ANDREWS BROTHERS features such songs as "Rosie the Riveter," "Slow Boat to China," "Beat Me Daddy, Eight to the Bar," "I Want to Be Loved," "Don't Sit Under the Apple Tree" and numerous others.
THE ANDREWS BROTHERS runs June 12 thru June 27, playing Wednesdays and Thursdays at 7pm and Fridays and Saturdays at 8pm, with a 2pm matinee on Saturday, June 20.  Tickets are $20 ($15 for ages 13 and under) and can be purchased online,  or by calling (931) 645-7699 during regular box office hours (9am-2pm, weekdays).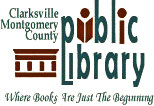 If you are looking for a creative way to cool off inside this summer then sign your child up for the "Be Creative at your Library", Summer Reading Program at the Montgomery County Library.
The program kicks off today at 2pm with the T'ween Scene Program, where your "T'ween"  can come and express themselves in age appropriate art activities. The first week continues with special guest Scott Shupe from the Kentucky Reptile Zoo, jewelry making, pajama time, song and dance for your little one under five, and crazy science experiments with Mad Scientist Keith Trehy! «Read the rest of this article»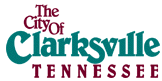 The weekly Clarksville Parks and Recreation Department Recreation Report provides Clarksvillians with a glimpse at the activities and events that are available from the Parks and Recreation Department for them to enjoy together as a family. This weeks highlights include:
Downtown Market
Summer youth programs
Concerts in the Park
Community Centers
Adult Volleyball League
Men's Full Court Basketball League
«Read the rest of this article»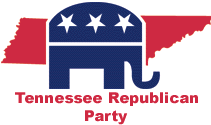 The House GOP Review is a weekly feature that gives Tennesseans an in-depth look at what our Republican state legislators have been working on this week, and a glimpse into what's planned for the coming week at our state house. This week's highlights:
Sanctuary cities
Recognizing home school & church diplomas
Guns in restaurants
Unemployment trust fund
Tennessee statehood day
«Read the rest of this article»