On June 6th the TWRA and the City of Clarksville held their 9th Annual Youth Fishing Rodeo. The free event at the Fairgrounds pond on let youths age 16 and under fish without a license. Prizes were awarded in various categories. The first round of fishing for ages 9 and under started at 8:00 a.m. and went until 9:00 a.m. Youths between ages 10 to 16 had their turn between 9:30 a.m. and 11:00 a.m.
«Read the rest of this article»
HUD and Fair Housing Group Partner to Fight Foreclosures and Discrimination
WASHINGTON– Department of Housing and Urban Development (HUD) Secretary Shaun Donovan and the National Fair Housing Alliance (NFHA) rolled out their national media campaign to fight foreclosures and discrimination.
NFHA and HUD have partnered to create a national media campaign that informs consumers about alternatives to foreclosure, how to avoid predatory loan terms and how to recognize and report rental discrimination. NFHA's members nationwide, the Leadership Conference on Civil Rights, and other groups will assist with distributing the materials.
"Many families, particularly minorities, have been victims of aggressive and misleading marketing of risky loan products and foreclosure rescue scams," said HUD Secretary Donovan. "As we implement President Obama's Making Home Affordable plan to deal with the foreclosure crisis we need to ensure that families in trouble with their mortgages are not hurt a second time with scams. Foreclosure scams are destructive, devastating, and deceptive, and I'm thrilled that the National Fair Housing Alliance, in partnership with HUD is launching an ad campaign to address the fair housing challenges in the foreclosure crisis, including predatory lending and foreclosure scams." «Read the rest of this article»
iPhone 3G Pricing Starting at $99 Begins Today, iPhone 3G S Preordering Available Online and at AT&T Stores Today
DALLAS  – AT&T* today announced it will offer Apple iPhone 3G S, the fastest, most powerful iPhone yet, in its retail and online stores beginning June 19.  In addition, the company today will begin selling iPhone 3G starting at $99 for new and qualifying subscribers.  AT&T offers the nation's fastest 3G network and the best worldwide coverage of any U.S. carrier.**
"iPhone 3G S is the fastest, most powerful iPhone yet, and we're extremely proud to offer it to our customers on the nation's fastest 3G network," said Ralph de la Vega, president and CEO, AT&T Mobility and Consumer Markets.  "We're also pleased to offer these innovative phones and plans at incredible values, including free Wi-Fi access at nearly 20,000 hot spots." «Read the rest of this article»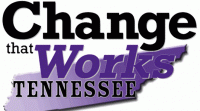 While most of the healthcare activism in Tennessee seems to be happening in Nashville, Memphis, and the state's other big and medium-sized cities, it's important for us not to ignore the rural areas across the state. After all, it's in Tennessee's rural areas where the healthcare crisis is the worst.
According to a new report released by the Service Employees International Union called The Value of Reform in Tennessee, the reality of the healthcare crisis is grim in Tennessee's rural towns. In the current recession, the rural economy is losing jobs at a faster rate than the rest of the nation, and loss of jobs can lead to loss of health coverage. These hard-working folks – unemployed through no fault of their own – are forced to either go without insurance or pay out of pocket to get it. And people who have to buy insurance on their own tend to pay more for premiums, have higher deductibles, and have fewer procedures covered. One out of five rural residents spends more than $1,000 per year out of their own pocket on health services. Overall, rural residents pay 40% out of pocket for medical needs—a significantly bigger hit than other Americans absorb. «Read the rest of this article»

The Clarksville Gas and Water Department would like to alert its customers of a potential scam. The department learned this week that a man identifying himself falsely as an employee of Gas and Water called at least one customer and accused her of nonpayment for services. He claimed that she had an outstanding gas bill and that services would be terminated unless she gave him a credit card number to charge them to over the phone. She refused, and her husband checked with the department, which confirmed that the couple did not have any outstanding account charges. The Clarksville Gas and Water Department does not request credit card payments by phone and is warning all of its customers not to give out such information. If you have any questions about this issue, please contact the department at 931-645-7400.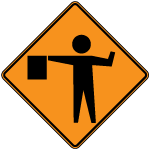 Susan McKee, an employee of Highways, Inc., died on June 8th after being struck by a vehicle as she flagged traffic along State Route 56 near the Putnam and Jackson County line.  The incident occurred just after 11:00 a.m.  Susan McKee was 41 years old and leaves behind three children.
"I speak for everyone here at the Tennessee Department of Transportation when I say our deepest sympathies are with the family and friends of Susan McKee who passed away earlier today after being struck by a vehicle while flagging traffic in a highway work zone.  Highway construction workers, and in particular the women and men who work as flaggers in our construction and maintenance zones, put their lives at risk every day to build and maintain our transportation system.  Unfortunately, incidents like this are all too common.  The death of Ms. McKee should serve as a reminder to all motorists of the importance of using the utmost caution when traveling through all highway work zones." – TDoT Commissioner Gerald Nicely
It is a good rule of thumb for drivers to slow down when workers or pedistrians are along the side of the road you are driving on, even if you are already going the posted speed limit. Be sure to keep especially alert when passing through a construction zone.
More than 10,000 complaints filed last year, most alleging disability discrimination
WASHINGTON – A record 10,552 fair housing discrimination complaints were filed in fiscal year 2008, according to a report just released by the U.S. Department of Housing and Urban Development. The report, which is produced for Congress each year, shows that a large portion of the complaints, 44 percent, were filed by persons with disabilities. Thirty-five percent, or 3,699, of the complaints alleged discrimination based on race.
"Despite progress, housing discrimination continues in America. We must put a stop to it and stand up for anyone who is unlawfully denied a home of their own," said John Trasviña, HUD Assistant Secretary for Fair Housing and Equal Opportunity. "Fighting against housing discrimination and affirmatively furthering fair housing are twin priorities of HUD and the Obama Administration." «Read the rest of this article»