The Clarksville Fox women's semi-pro full contact football team will host the Iowa Crush on Saturday, June 13th at 7p.m. The Foxes are just coming off a 12-0 shutout win in an away game against the Louisville Knightmare last week.  All Fox home games are held at Northwest High School  (800 Lafayette Road)
This will be the last game of their 2009 season.
«Read the rest of this article»
The Friends of Dunbar Cave will be holding their monthly meeting on Thursday June 8th at 6:00p.m. The agenda includes voting for board members, reviewing plans for July's Cooling at the Cave. (Volunteers and helpers are always needed and greatly appreciated). If you are interested in joining the Friends group, you are encouraged to attend the business meetings. New faces are always welcome!
At 7:00p.m.  following the conclusion of the business meeting, Dr. Andy Barrass and his research students, Morgan Kurz and Seth McCormick, will present the " Current Status of the Dunbar Cave Bat Project". This is free and open to the public.
Upcoming events:  The third annual Cooling at the Cave will be on Thursday July 25th, from 4p.m. to 6:00p.m. at the Dunbar Cave State Natural Area: Be cool on the "hottest" day of the year! Come and enjoy a day of music and fun, at the mouth of the Cave!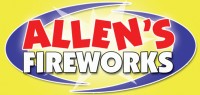 Allen's Fireworks together with Eagle 94.3FM hosted June Boom over Clarksville on Saturday June 6. The event highlights all of the new fireworks available for purchase to celebrate this Fourth of July. JT Daniels from Eagle 94.3 gave out prizes ranging from Fireworks from Allen's to concert tickets.
«Read the rest of this article»

The June 6th Jazz on the Lawn at the Beachaven Winery was unique. Perhaps it was the perfect weather, which resulted in the largest turnout of any Jazz on the Lawn to date. The band for the day was The Heard, middle Tennessee's premier show band. The band consists of a four-piece rhythm section, a four-piece horn section, along with a female and male vocalist. They perform R&B, Motown, Soul, classic rock, pop hits and swing music.
«Read the rest of this article»