As a tax paying resident of the city of Clarksville, I want to express my outrage that the city is trying to deny responsible pet owners and their leashed dogs their right to utilize public city parks and recreation areas. It is appalling that "doggie deposits" left by irresponsible pet owners at the Riverwalk, could result in responsible pet owners and their pets being banned.
I am referring to ORDINANCE 97-2008-09, which passed first reading by the city council at the June 4th meeting. This ordinance would give the city Parks & Recreation Department the authority to ban dogs at any city park or recreation area, for reasons of "protection of public health, welfare, or safety, or for aesthetic reasons." Fortunately, as an ordinance, it must pass two readings before it becomes law.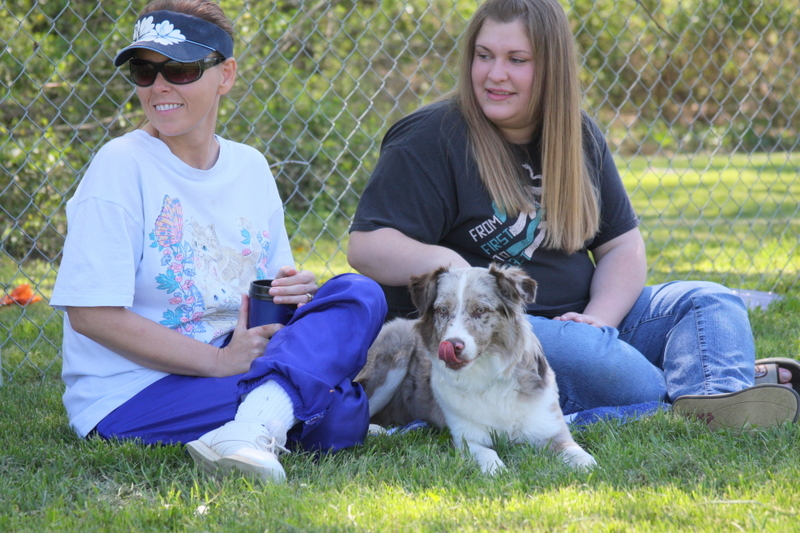 «Read the rest of this article»
Faith & Work According to His Purpose
Nia Association announced the awarding of the first annual Daniel Stevens Youth Build Scholarship Award, to the Tabernacle Christian School (TCS).  Daniel Stevens was the Co-founder of Nia, and a staunch advocate of youth achievement. Mr. Stevens taught youth in varying capacities for over 24 years, after retiring from the US Army.
His last public school period of instruction was at TCS where he was invited by Principal Katobwa Stallworth to teach students about the American Flag, its value, its meaning, its colors, how to hoist and retire the colors, and how it is to be folded and stored. It is befitting that this first award be given to benefit a student who merits financial support and exhibits strong potential to excel. At the 2009 TCS graduation ceremonies, Mr. Stevens' youngest granddaughter, Kampbell Mack, a Pre-K 4 student, boldly and proudly exclaimed the TCS mantra, "If Excellence is a Possibility, then Good is Not Good Enough!"
The Kids at Tabernacle Christian School exemplify the ideals of this award, as made evident by the many sucessful graduates from the school.
Local legislative delegation member chosen for national political leadership training program at University of Virginia
State Rep. Joe Pitts, State House District 67, has been selected to participate in the 2009 Program for Emerging Political Leaders. The leadership training program is sponsored by the State Legislative Leadership Foundation (SLLF) and the Darden School of Business at the University of Virginia. The prestigious program is an annual event held on the campus the University of Virginia.
«Read the rest of this article»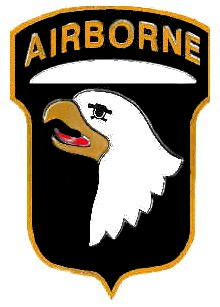 FORT CAMPBELL, Ky., June 10, 2009 – Maj. Gen. Jeffrey J. Schloesser, commander, 101st Airborne Division (Air Assault) and Fort Campbell, will host an Honor Eagle and farewell ceremony at 4 p.m. Thursday for Deputy Commanding General (Operations) Brig. Gen. Mark A. Milley at McAuliffe Hall.
Milley leaves Fort Campbell to become deputy director, regional operations, J-3, The Joint Staff, Washington, D.C.
Brig. Gen. Stephen Townsend, who has been serving at the division's deputy commanding general (rear) and senior commander for Fort Campbell, will become the DCG(O).

Cancer survivor and Fort Campbell Federal Credit Union employee Brenda Barnwell joined more than 40 credit union employees at Relay for Life on Friday to celebrate the more than $11,700 they raised for the American Cancer Society.
An employee of Fort Campbell Federal for 26 years, Brenda was diagnosed in 2007 with breast cancer and underwent surgery and chemotherapy that kept her away from work for 8 months.  "It was difficult, but I had lots of love from the credit union."
Employees and members raised over $11,700 from April to June through employee-run events and member donations, many of which were made in Brenda's honor.  "Our members are just the greatest," Brenda says, smiling brightly.
Fort Campbell Federal Credit Union employees also raised over $21,000 for the United Way and $7,500 for the American Heart Association in 2008, much of that coming directly from employee donations.
"We have some of the most giving employees and with 2 new branches opening soon we look forward to continuing our tradition of community involvement." says Stewart Ramsey, President and C.E.O. of Fort Campbell Federal.
With more than 35,000 members and 7 branches, Fort Campbell Federal Credit Union has a great history of serving the military and their families and now serves anyone who lives or works in Montgomery and Stewart counties in Tennessee and Christian, Trigg, and Todd counties in Kentucky.
$312 million available to encourage States to reduce damages from future disasters. Tennessee receives  71 million.

WASHINGTON – U.S. Housing and Urban Development Secretary Shaun Donovan today announced HUD is allocating $3.7 billion in disaster aid to 11 States to help them recover from dozens of natural disasters last year. The emergency funding will support the States' long-term disaster recovery and is in addition to $2.4 billion HUD already allocated through its Community Development Block Grant (CDBG) Program. Donovan announced the additional funding following a tour of flood-damaged areas of Cedar Rapids, Iowa with Agriculture Secretary Tom Vilsack, Governor Chet Culver and Congressman David Loebsack.
Donovan also announced that nearly $312 million is available to States that spend their existing funding on programs that reduce potential damages from future disasters. This Disaster Recovery Enhancement Fund is designed to encourage States to design forward-thinking recovery plans that will reduce the risks of loss of life and the extent of future damage. «Read the rest of this article»
Courtesy patrols to begin June 11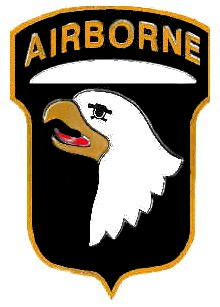 Fort Campbell will resume courtesy patrols of 15 specific facilities in Clarksville June 11 to ensure a safe environment for its Soldiers at off-post establishments.
"These visits are designed to ensure our Soldiers are being respectful and to ensure their actions in the community are a reflection of the high standards we hold here at the 101st Airborne Division and Fort Campbell," said Brig. Gen. Stephen J. Townsend, deputy commander.
CPs will consist of two uniformed senior noncommissioned officers who will patrol designated areas Thursday, Friday and Saturday of each week to promote good order and discipline by and assistance to Soldiers in off-post establishments. «Read the rest of this article»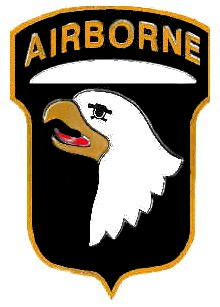 FORT CAMPBELL – A 101st Airborne Division Soldier died Tuesday of non-combat related injuries in Bagram, Afghanistan on June 9th.  The circumstances surrounding the incident are under investigation.
Spc. Eduardo S. Silva, 25, of Greenfield, Calif., was a food service specialist assigned to Headquarters Support Company, 563rd Aviation Support Battalion, 159th Combat Aviation Brigade, 101st Airborne
Division (Air Assault).
Silva entered the Army in August 2006 and arrived at Fort Campbell in July 2008. «Read the rest of this article»
Governor Bredesen Announces Grant for Outlaw Field in Montgomery County Grant awarded through TDOT's Aeronautics Division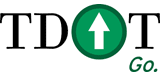 NASHVILLE – Governor Phil Bredesen announced today that an aeronautics grant totaling $350,000 has been approved for Outlaw Field in Clarksville.
"Our local airports are vital to the economy and travel system of Tennessee," said Bredesen. "Investing in our airports helps keep them competitive and efficient at meeting the needs of businesses and travelers. I'm pleased to support continued improvement at Outlaw Field."
District 22 Senator Tim Barnes had this to say after hearing news of the grant:
First-rate transportation is important as we attract employers like Hemlock Semiconductor to Montgomery County. Plus, the executive business travelers who use this new airport will spend money in our local economy.

I am grateful to Governor Phil Bredesen and the Tennessee Department of Transportation for making this grant possible for Clarksville.
Outlaw Field will use the grant funds for construction of a new terminal. «Read the rest of this article»


The Hispanic Organization for Progress & Education (H.O.P.E.) Presents their first educational meeting for Parents with Kids with Autism on June 12th at 5:00p.m. The meeting will be held at the Hope Offices (120-A Strawberry Alley). The topic is "Behavior" featuring  Juliet Flynn and Deanna Niemiec from "Scarab Behavioral Health Services".
*Please call to reserve your space. The meeting is free and open to the public. Feel free to bring your children, we have our "Kids Room" we will have fun movies and popcorn for the kids.
For more information contact Belinda Martinez at  (931)-302-9065, or Elizabeth Valdes- Adamski at (931)-249-5330.