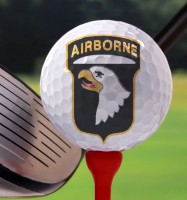 Update: Sunday Scores posted
FORT CAMPBELL – Summer time is here and it's time to hit the links as Major General Jeffrey J. Scholoesser, Commanding General of the 101st Airborne (Air Assault) Division welcomes you to the annual Commanding General's Golf Tournament at Cole Park Golf Club, Fort Campbell, KY. The tournament will start at 7 a.m. on Saturday, June 13 and conclude on Sunday, June 14 with an awards ceremony.  «Read the rest of this article»
The Tri-Cities Magicians' Society, a group of magicians from Clarksville, Ft. Campbell, and Hopkinsville, meets the third Tuesday of each month to have dinner, talk magic, share tricks & ideas, and plan shows and events.
The group invites area magicians to join them.
The Tri-Cities Magicians' Society's next meeting is June 16, 6:30 p.m. at Shoney's on Wilma Rudolph Boulevard.
For further information contact Malcolm Glass 647-7563.
Clarksville-Montgomery County just came out of an interesting election season with last years Kurita vs Barnes State Senate Campaign, and the Obama vs McCain Presidential Race. As such one would expect that the next election cycle would be well, more laid back. Well you can forget that right now. Greg Rabidoux has declared his intent to run for the Democratic nomination to face Republican Congresswoman Marsha Blackburn in the upcoming 2010 elections for the 7th district seat. This promises to be one interesting race.
The initial exchange hints at the future intensity in store for this campaign.
According to the Memphis Commercial Appeal, Marsha Blackburn's office released this statement:
November 2010 is a long way off. Between now and then, Marsha is focused on an ambitious agenda on behalf of her 7th District constituents.She will gladly defend her record against whomever emerges from the Democratic primary.
This is Dr. Rabidoux's response:
I appreciate that Marsha Blackburn has already indicated that she will gladly defend her record during this campaign. We welcome her willingness to do so and will provide her with ample opportunities to defend her record. We only hope that she does not choose to defend her record solely through her spokesperson or scripted press releases. The people of the 7th District, especially in these critical economic times deserve to see for themselves, up close and personal, who is best qualified to lead them to the future.
«Read the rest of this article»
Farmers and Agritourism Operators encouraged to apply for TAEP Funding. Application deadline is July 1st.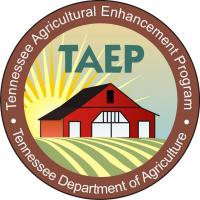 Agricultural Commissioner Ken Givens along with State Rep. Joe Pitts (D-Clarksville) has announced the Tennessee Department of Agriculture is accepting applications for the Tennessee Agricultural Enhancement Program. Most applications are accepted on a first come, first serve basis and should be filled out completely. Applications cannot be postmarked earlier than June 1. The deadline for submission is July 1.
According to Pitts, "Agriculture continues to be one of the most important industries we have here in Tennessee and these grants means hundreds of farms across the state have a better chance of being here for years to come."
«Read the rest of this article»
The Tennessee Department of Environment and Conservation invites Tennesseans to visit several state park restaurants for a special Father's Day Buffet.
NASHVILLE – Express your love and appreciation to Dad by taking him out for a delicious meal, with a Tennessee State Park serving as the perfect setting on Father's Day Sunday, June 21.
Tennessee State Parks invite you to spend time with family and friends, celebrate dad's special day and enjoy Tennessee's natural wonders at one of eight state park restaurants serving a Father's Day Buffet. Buffet selections and prices will vary, ranging from $11.50 to $13.95. Group reservations are recommended.
The Father's Day Buffet will be available beginning at 11 a.m. until closing at these state park restaurants: «Read the rest of this article»
Nashville – Tennessee Department of Environment and Conservation has announced that the Governor's Environmental Stewardship Awards Ceremony will be held on June 12th starting at 1:00 p.m.  The ceremony will be attended by state government officials.
TDEC Commissioner Jim Fyke and Deputy Commissioner Paul Sloan will be joined by Deputy Governor John Morgan in presenting this year's stewardship awards at the Ed Jones Auditorium on the Ellington Agriculture Center campus in Nashville.
The Governor's Environmental Stewardship Awards program recognizes exemplary voluntary actions that improve or protect our environment and natural resources with projects or initiatives that are not required by law or regulations. Fourteen awards will be  presented to individuals, community organizations and government agencies whose achievements were recognized for their positive impact on the state's natural resources.  This year marks the 23rd year for the awards program. «Read the rest of this article»