AARP Calls on Senate to Create Needed Housing Option to give Tennesseans Choice
NASHVILLE – The Tennessee House of Representatives unanimously passed legislation Thursday that authorizes adult care homes, creating a new and needed housing option for Tennesseans who receive long-term care services. AARP encourages the Tennessee Senate to quickly approve the bill, sending it to Gov. Phil Bredesen for his signature. The legislation is part of the governor's 2009 legislative package.
House Speaker Kent Williams, House Speaker Pro Tempore Lois DeBerry and Rep. Dennis Ferguson, who chairs the Legislature's Long-Term Care Committee, all spoke in favor of the Adult Care Homes Act, which was approved 94-0 and now has more than 50 House co-sponsors. The three legislative leaders were among a group of lawmakers, state officials and other long-term care advocates who toured similar adult care foster homes in Oregon last year. «Read the rest of this article»
Sets from Select Festival Artists Available Online via AT&T Music June 12-14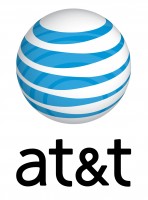 NASHVILLE – Fans looking for a "Music City" experience out in the country are packing their bags and heading to Manchester, Tennessee for the 2009 Bonnaroo Music and Arts Festival. There, they will experience four days of some of the best performers in rock and roll, along with dozens of artists in complementary styles such as jazz, Americana, hip-hop, electronica, and more.
Can't make it? From June 12-14, AT&T Music will deliver an exclusive webcast of Bonnaroo 2009 featuring performances from select festival artists, including: Snoop Dogg, Ben Harper and Relentless7, Paul Oakenfold, The Decemberists, Animal Collective and St. Vincent. In addition, select performances will also be available on AT&T Music following the festival.  The full webcast schedule will soon be available at music.att.net. Fans can follow @ATTMusic on Twitter to get reminders and updates on the live webcast and more. «Read the rest of this article»
The Department of Public Safety of Austin Peay State University in Clarksville, Tennessee will host a House of Worship Crime Prevention Workshop on Tuesday, July 14, 2009 from 9:00AM till 1:00PM. Crime prevention specialists from Crime Prevention Training Concepts, LLC will serve as instructors. Churches represent a unique crime prevention challenge for law enforcement.  Because of their very nature, churches are open and trusting.
Many find it hard to believe that someone would steal from God! Unfortunately, churches are frequent targets of property crime, financial fraud, vandalism, arson, and hate crimes. «Read the rest of this article»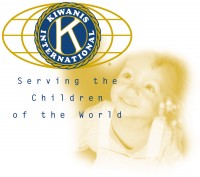 The Downtown Kiwanis Club is currently hosting its 25th annual rodeo at the Clarksville, Montgomery County Fairgrounds. The rodeo opened on Friday, June 12th and will continue on Saturday, June 13th at 8pm. Tickets can be pre-purchased at area Wendy's Restaurants and are $10. If you wait to purchase your tickets at the gate, the cost increases to $15.
Events include calf roping, steer wrestling, barrel racing, team roping, breakaway roping, saddle bronc riding, bareback riding, and bull riding. There are also various contests, games, and inflatables (provided by Go Play! Party Rentals), for the kids to enjoy. «Read the rest of this article»