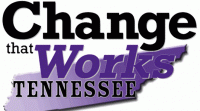 With unemployment skyrocketing across the state, the health care crisis is becoming even more pronounced, especially in the rural areas of West Tennessee, where the unemployment rate has reached 27% in Perry County. For most people – especially in rural areas – losing a job means losing health insurance.
Jerry Callis, a truck driver from Trenton in Gibson County weighs in on the new realities he's facing since he's become unemployed: «Read the rest of this article»
The week of June 15-19 has been designated Men's Health Week at Matthew Walker Comprehensive  Health Centers. There are two centers operating in Middle Tennessee, one in Nashville and one here in Clarksville on Dover Road.
The purpose of this activity is to bring attention to the higher disparity of men, particularly men in the lower-socio-economic levels, failing to seek medical attention of their health problems and neglecting issues associated with men's health.
The statistics relating to illness and morbidity rates among men are giving increasing cause for concern. Over all men's health is poor according to a wide range of measures. Some of the most significant are:
Males are more likely to die than females at all ages.
The average male life expectancy at birth is currently 74.6years; for women it is 79.6 years.
Males are more likely than females to die from cancer, heart disease, HIV infection, accidents and suicide.
Men are much less likely than women to consult a doctor or a dentist – on average, males visit the doctor four times a year while women visit six times a year.
Here is the schedule of screenings and testing which is available with this week's focus on men's health. «Read the rest of this article»
'See Me Safe' and Matthew Walker Comprehensive Health Centers Team Up for Child Safety Seat Give-A-Way in Clarksville on June 20th.

Every day in the United States, an average of 5 children (0-14 years old) were killed and over 500 were injured in motor vehicle crashes during 2007. The number one cause of death for children 2-14 is motor vehicle crashes.
Learning which car safety seat to use and how to properly install a car seat is important for all families, especially for families with children ages 4-7. Fifty percent of children of that age group were restrained correctly in booster seats in 2007. Over one in three were in an incorrect seat and 15 percent were totally unrestrained. «Read the rest of this article»
Editor's Note: We apologize for the delay in the publication of this story.
On April 1st 2009, Nashville's LP Field played host to the FIFA World Cup Soccer Qualifier game between the U.S. National Soccer Team vs. Trinidad & Tobago.
Coming into the game the US team was ranked 17th in the world and Trinidad & Tobago ranked 75th. But regardless of the ranking and the over matched star power that the US team possessed that did not discourage the Trinidad supporters from coming out to cheer their team on.
Trinidad & Tobago fans come from as far as New York City chatting homeland songs while waving their country flags and beating on drums. A group from Clarksville and Fort Campbell had their own cheering section and for many it was just like a family reunion as they hugged and greeted fellow countrymen, women and children who had come from numerous states and from across the waters for this game.
Ivan Roberts a native of Trinidad and retired U.S. Army soldier from Clarksville accompanied this writer on this my first professional major soccer game. «Read the rest of this article»