364 Days After Bredesen Signs Choices Act, Legislature sends him a Bill Giving Tennesseans a Real New Choice for Housing
NASHVILLE – Nearly one year to the day after Gov. Phil Bredesen signed into law the Long-Term Care Community Choices Act, the Tennessee Legislature is sending him a bill that creates a housing option – adult care homes – that really provide Tennesseans with a new choice.
The Tennessee Senate unanimously approved legislation Tuesday that authorizes adult care homes, small residences operated for two to five people. The 31-0 vote sends the bill, which was approved unanimously by the House last week, to Gov. Phil Bredesen for his signature. The legislation is part of the governor's 2009 legislative package.
The Adult Care Homes Act was sponsored by Sens. Lowe Finney, Jim Kyle and Charlotte Burks.  In the House, the bill had more than 50 co-sponsors, including Speaker Kent Williams, Speaker Pro Tempore Lois DeBerry and Rep. Dennis Ferguson, who chairs the Legislature's Long-Term Care Committee. «Read the rest of this article»
The Tennessee Small Business Development Center is holding a Community Express/Patriot Express Loan Workshop at on June 24th from 10:00am till 12:00pm and 6:00pm till 8:00pm. This free seminar will be held at the TSU Avon Williams Campus located at 330 Tenth Avenue, North.
Are you looking for a small business loan for $5K, $10K or $25K?  This workshop provides important information on how to effectively finance a new or existing small business.  Learn step-by-step how to apply for the SBA Community Express or Patriot Express Loan.   Loans are available in amounts ranging from $5,000-$25,000. These loans are SBA-guaranteed and payable over 10 years with no prepayment penalty! This is NOT a credit card loan. «Read the rest of this article»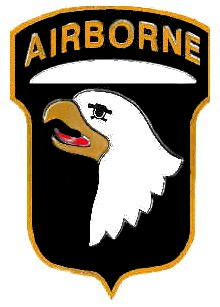 The NAF Job Fair takes place at Sportsman's Lodge (6663 Sportsman's Lane) on the 1st and 3rd Tuesday of each month from 9 a.m. to 3 p.m. The regular job fair held on the 3rd Tuesday of every month has been reinstated until further notice. Applications for positions will be distributed from 9 a.m. to 9:30 a.m.  Interested applicants who wish to use their Spouse preference should bring a copy of their marriage certificate and their PCS orders. Those who wish to use Veterans Preference should bring a copy of their DD-214.
For more information on NAF Job Fairs, please call the Job Information Center at (270)798-4412 or (270)798-4905.