Biologists across the country are trying to find out more information about the white-nose syndrome fungus that has caused the deaths of hundreds of thousands of hibernating bats in the last three years. And the Austin Peay State University Center of Excellence for Field Biology will be an integral part of that discovery.
«Read the rest of this article»
Funding to help improve methods for identifying and controlling housing-related health and safety hazards
WASHINGTON – The U.S. Department of Housing and Urban Development today announced that $4 million is available to improve methods to detect and control lead-based paint, mold and other housing-related safety hazards that harm children. These grants will be awarded competitively to multiple academic and non-profit institutions, State, Tribal or local governments that advance the recognition and control of residential health and safety hazards or improve our understanding of the link between housing and health.
"Anything HUD can do to continue to improve the methods for protecting our children from dangerous home hazards is crucial to American families, their children and their future," said HUD Secretary Shaun Donovan. "Investing in healthy homes is not only good for health reasons, but good for the environment and the economy as well." «Read the rest of this article»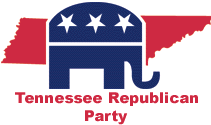 The House GOP Review is a weekly feature that gives Tennesseans an in-depth look at what our Republican state legislators have been working on this week, and a glimpse into what's planned for the coming week at our state house. This week's highlights:
Balanced Budget Accord
26.9 Billion Dollar Budget
Bonding Plan Overhaul
Charter Schools

Crime Legislation

Methamphetamine

Drunk Driving
The legislature wrapped up business this week, after several late nights and marathon sessions. Lawmakers reached a consensus on the budget, bonding legislation, and charter schools at the eleventh hour. After a long week, House leaders passed House Joint Resolution 700, declaring the House stand in recess until January 12, 2010 at noon. «Read the rest of this article»
NASHVILLE – Senator Tim Barnes and Representative Joe Pitts co-sponsored legislation that will make it easier for organizations that feed the homeless to do their work.
The legislation, which passed unanimously in both the Senate and the House, allows not-for-profit groups to provide meals for the homeless without paying costly permit fees that govern restaurants and other commercial food service establishments.
"These organizations and the good folks that run them depend on donations to do their work," Senator Barnes said. "Their resources, especially in times like these, are small, and the need for their services is great.
"Sen. Barnes and I became aware of this problem by working with Loaves and Fishes," Rep. Pitts said. "Loaves and Fishes provides invaluable services to Montgomery County, and with this legislation, they will no longer have to bear the costly burden that regulations would place on them." «Read the rest of this article»