175 local employees will help beneficiaries nationwide

UNION CITY – U.S. Rep. John Tanner applauded Monday's announcement that Jackson will be home to a new teleservice center to process calls from Social Security beneficiaries nationwide. The Jackson teleservice center will employ about 175 Tennessee workers.
"This will be the first new Social Security teleservice center in more than a decade, and it will be a major benefit to our area's economic development," said Tanner, Chairman of the Ways and Means Subcommittee on Social Security. "Tennessee workers will now be on the front line to help Social Security beneficiaries from Tennessee and across the country seeking assistance with this important program."
Tanner joined Michael J. Astrue, Commissioner of Social Security, when he made the announcement Monday in Union City. They also toured the Union City Social Security Office, which recently moved to a new facility after 36 years of operations. The Union City office serves more than 73,000 Social Security beneficiaries in Lake, Obion and Weakley counties. «Read the rest of this article»
For a second consecutive year, the Austin Peay State University Department of Languages and Literature has received a grant to help middle school students improve their reading.
The grant from the Student Academic Success Initiative will help APSU to continue the Readers 2 Leaders, a program started in 2008 in which APSU collaborates with local middle schools to engage students in the "shared inquiry" method of reading literature, said Dr. Tim Winters, professor of classics at APSU.
"The goal is to deepen the understanding of a text for the middle school student, helping that person to become a more astute reader," he said. «Read the rest of this article»
Secretary Donovan Elected New Chair of the Council; HUD and VA announce $75 million for HUD-VASH program to provide rental housing and support for homeless veterans
WASHINGTON – The United States Interagency Council on Homelessness (USICH) met today for the first time under the Obama Administration. U.S. Secretary of Veterans Affairs Eric K. Shinseki chaired the meeting, at which U.S. Housing and Urban Development Secretary Shaun Donovan was elected rotating Chair for the upcoming year and U.S. Labor Secretary Hilda Solis was elected Vice Chair. U.S. Health and Human Services Secretary Kathleen Sebelius and Melody Barnes, Director of the White House Domestic Policy Council, attended the meeting.
The mission of the USICH is to coordinate the federal response to homelessness and to create a national partnership with every level of government and the private sector to address homelessness in the nation.
"It is simply unacceptable for individuals, children, families, and our nation's veterans to be faced with homelessness in this country," said President Obama. "I am confident that the Interagency Council on Homelessness, under Secretary Donovan's leadership, will have a renewed focus on coordinating efforts across federal agencies and working closely with our state, local, community-based, and faith-based partners to address these serious issues." «Read the rest of this article»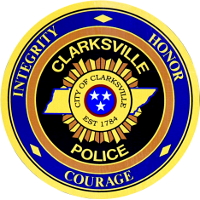 The Clarksville Police Department, in conjunction with the Montgomery County Sheriff's Office, will conduct a sobriety checkpoint on Kraft street next Friday night, June 26, 2009 from 11:00 p.m. till 1:00 a.m. the purpose of these checkpoints is to detect and deter impaired drivers. Please drive safely!
Overtime for this checkpoint is partially funded by the Governor's Highway Safety Office.
«Read the rest of this article»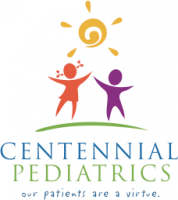 Centennial Pediatrics is holding an open house reception on Thursday, June 25, at 5:30 p.m., to celebrate its new Clarksville location. This celebration is held in cooperation with St. Bethlehem Drugs and Pediatric & Adult Urology who also now reside in the new Hamilton Young Building at 800 Weatherly Drive, Suite 201B, Clarksville, TN 37043.  The event is free and open to the public.
Centennial Pediatrics is Tennessee's largest private practice provider of medical home services to children. Started in 1990 by Dr. Eddie Hamilton, their mission is to provide the highest quality care to infants, children and adolescents in a cost effective manner. With twelve convenient locations throughout Middle Tennessee, Centennial Pediatrics offers comprehensive state of the art medical care including a pediatric specialty office and a full range of hospital services. Centennial Pediatrics provides a caring, patient-centered medical home environment as they strive to help each child achieve his or her full potential. «Read the rest of this article»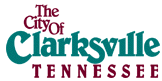 The weekly Clarksville Parks and Recreation Department Recreation Report provides Clarksvillians with a glimpse at the activities and events that are available from the Parks and Recreation Department for them to enjoy together as a family. This weeks highlights include:
Summer Youth Programs
Downtown Market
Movies in the Park
Independence Day Celebration
«Read the rest of this article»