For a second consecutive year, the Austin Peay State University Department of Languages and Literature has received a grant to help middle school students improve their reading.
The grant from the Student Academic Success Initiative will help APSU to continue the Readers 2 Leaders, a program started in 2008 in which APSU collaborates with local middle schools to engage students in the "shared inquiry" method of reading literature, said Dr. Tim Winters, professor of classics at APSU.
"The goal is to deepen the understanding of a text for the middle school student, helping that person to become a more astute reader," he said.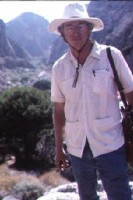 Winters and Dr. Charla White-Major, assistant professor of literature, supervised the APSU students, who worked with teachers from New Providence, Richview, Rossview and Montgomery Centralmiddle schools.
The APSU students and teachers, who received training from the Great Books Foundation in Chicago, met one afternoon a week to read and discuss various stories with middle school students.
"The program was well received, and we applied for the grant again and were fortunate to be funded for a second year," Winters said. "We hope to expand the program in the future."