Austin Peay State University is accepting applications for enrollment in the new Master of Arts in Teaching at the Austin Peay Center @ Fort Campbell, beginning with the Fall I term.
The master's degree provides an opportunity for a student with a bachelor's degree to complete initial teacher licensure requirements and a master's degree concurrently. The program at Fort Campbell, Ky., is available to individuals who wish to teach at the secondary level. Programs in elementary and special education are offered at the main campus.
«Read the rest of this article»


City of Clarksville crews are working to repair a mechanical malfunction at Beachaven Pool.
Beachaven Pool is closed to the public due to the repairs. Parks and Recreation is working diligently to reopen the pool to the public as quickly as possible.
Beachaven Pool patrons are welcome to use any of the City of Clarksville's four other pool facilities.  For a complete list of local pools, you can visit www.cityofclarksville.com/parksandrec or call the Parks and Recreation Department at 645-7476.
The public's safety remains our number one concern, and we appreciate your patience in this matter.
Inspiring Community volunteerism, innovation and change!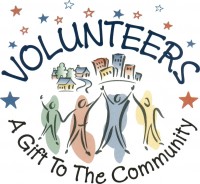 Over the past six years I have been blessed and fortunate to work with so many local non profit providers in our Community. It was through these relationships, collaborations and partnerships that I came to realize first hand how volunteering and community service makes such a difference in the lives of individuals and families right in our own community. Volunteers make Clarksville a better place!
What I know for sure is that working together cultivates even greater community support, stewardship, lasting relationships and long lasting partnerships and these are the essential elements for building strong, healthy and viable communities. «Read the rest of this article»

The Clarksville Gas and Water Department wishes to inform Clarksville residents of two issues which may affect them, or their services in the next 24-48 hours, a water outage on Memorial Drive, and a road closure/possible water outage on College Street. «Read the rest of this article»
The joy of cooking starts early with Kids in the Kitchen. We all know that kids love to cook and eat.  With Kids in the Kitchen children are taught how to cook tasty, delicious, and healthy food. The program provides hands on cooking classes for youngsters 8-12 years old. The program is part of a free five week series planned for children residing in Lincoln Homes. The class sizes are limited to 12 children, so register soon!
All classes will be held in the Lincoln Homes Community Center on June 27th, July 6th, 13th, 20th, and 27th from 10:00a.m.-12:00p.m. «Read the rest of this article»

I tend to ignore voting on issues where I receive proxy materials in the mail for my 401k retirement accounts. However, Fidelity Investments has a proposal pending to prohibit fund managers from investing in companies contributing to genocide, or crimes against humanity. Obviously, I am not in favor of contributing to genocide in Sudan, or any place else.
This is valiant attempt by some shareholders to influence a huge corporation's policies. This is not a theoretical proposal, you see Fidelity was one of the largest holders of PetroChina, which through its parent company, the China National Petroleum Company, is providing funding that the Sudanese government uses to conduct its genocide in Darfur.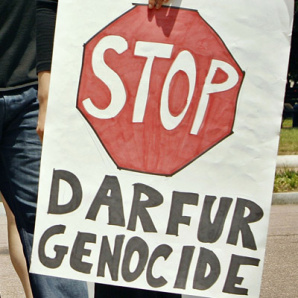 «Read the rest of this article»
Free and Confidential Testing for Tennessee Residents

NASHVILLE – The Tennessee Department of Health will join health providers and advocates across the country in observing National HIV Testing Day on Saturday, June 27. The goal of this observance is to promote public awareness and prevention of HIV, and the Tennessee Department of Health is encouraging all sexually active Tennesseans to get tested for HIV. TDOH provides free, confidential testing across the state in local county health departments.
Department of Health statistics show the urgent need for raising awareness about HIV. In 2007, there were 1,043 persons who were newly identified with the HIV virus in Tennessee. The largest number of HIV/AIDS cases occurred among persons aged 35-44 years and accounted for 30 percent of all cases diagnosed in 2007. Among those newly diagnosed cases, 74 percent were men and 26 percent were women; 64 percent of the total were African American.
According to estimates from the Centers for Disease Control and Prevention, there are 1,106,400 million HIV-positive individuals nationwide, and one in five of those are unaware that they have HIV. Nationwide, someone is infected with HIV every 49 seconds. TDOH experts note that the virus affects all age groups, and stress the importance of early detection of HIV. «Read the rest of this article»
As you may recall, the Marina and Fairgrounds Park rebuild was to be broken into three phases. Phase 1 was the actual digging of the marina basin and the building of an Observation facility and Arboretum. The marina was priced in the $9.1 million dollar range with the Observation facility and Arboretum costing about another $1.48 million.
The bidding for Phase 1 was conducted last week. The bid results were a big surprise. There was considerable interest in the project by a number of heavy construction companies. Sixteen companies made the list of bidders. Nine companies actually placed bids with the low bid coming at $7,987,350 from TMS Contracting, LLC of Clarksville. The next lowest bid was only $7,650 higher. «Read the rest of this article»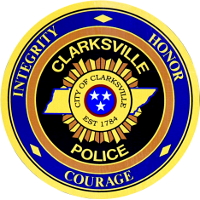 The City of Clarksville and Montgomery County intend to submit a joint application for the 2009 Byrne Justice Assistance Grant in the amount of $118,542, with the funds to be shared for traditional law enforcement and crime prevention activities. Any person wishing to make a comment about fund use is invited to attend a public comment period June 30, 2009 at 9:00 am in the Police Department Roll Call Room, 135 Commerce Street, Clarksville, Tennessee.