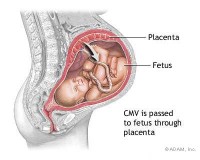 Four years ago last month, my oldest son, Conner, was born with congenital CMV (cytomegalovirus), a horrible virus that most people have never even heard of.  We found out when I was 20 weeks pregnant that Conner had CMV.  In the days that followed the diagnosis I did a lot of research on CMV and was shocked and saddened that this horrible disease which is easily preventable if only people were aware of it. CMV is only harmful to a fetus, and to people who have compromised immune systems. Most people have had this virus as a child and have developed an immunity to it.  The symptoms mimic those of the common cold, and most never discover that they have had it. For some reason, the first time I was exposed to the virus was in my first trimester of pregnancy – which is the worst possible time to be exposed. «Read the rest of this article»

Clarksville, TN – On June 15th, 2009, an investigation was opened by Detective Demone Chestnut based on a DCS referral.  Based on his investigation, he was able to determine that Jonathan Tyler Giles, formerly involved as a Pastor Youth Minister at Spring Creek Baptist Church, was alleged to have had sexual contact with a 16 year old female youth ministry member on more than one occasion.
Giles had also asked the juvenile to engage in sexual intercourse.  Additionally,  He sent inappropriate text messages before and after the church services to the 16 year old.
«Read the rest of this article»
FAIR Act Would End Political Gerrymandering

WASHINGTON – U.S. Reps. John Tanner (D-TN), Mike Castle (R-DE), Allen Boyd (D-FL), Jim Cooper (D-TN) and Baron Hill (D-IN), along with U.S. Sen. Tim Johnson (D-SD) are joining with redistricting reform advocates to end gerrymandering – the political power grab that too often cripples Congress' ability to work together on bipartisan solutions.
They introduced the bipartisan, bicameral Fairness and Independence in Redistricting (FAIR) Act at a Capitol Hill press conference with redistricting reform advocates and grassroots leaders, including Americans for Redistricting Reform. Tanner has sponsored similar legislation since 2005.
"We must reform the system so the people can elect their representatives instead of allowing politicians to select their constituents with computer software based on strictly political considerations," Congressman Tanner said. "When politicians draw district lines, it often favors political partisanship and self-protection over public interest. Gerrymandered districts breed partisanship and discourage Members of Congress from working across the aisle on real solutions to the challenges facing our country."
"The political center continues to disappear, and fewer Members are willing to work across the aisle," Congressman Castle said. "Instead we are seeing increased identification with political parties and issues driven and debated from the more extreme ideologies. Curbing this trend isn't impossible; we can make a difference with this legislation." «Read the rest of this article»
Fort Campbell will host its annual Independence Day Celebration beginning at 7 p.m. July 4.
The show will include performances by the Screaming Eagles Parachute Demonstration Team, a concert by the 198th Army Band from Rochester, N.Y., fifty-gun salute to the states, posting of the colors, and a fireworks display.
The Independence Week Carnival will run at various hours from June 30 through July 5; see http://www.fortcampbellmwr.com/ for more info.

During the week of July 12 through 18, you might notice an unusually large number of young students hanging around the Austin Peay State University campus with ink-stained fingers, jotting stories or poems or even songs into composition notebooks.
They'll be coming to campus that week for the Tennessee Young Writers Workshop, an annual event co-hosted by Humanities Tennessee and the APSU Center of Excellence for the Creative Arts, to learn more about writing from some of the top names in that field.
"It's basically designed to help kids delve deeper into the craft of writing," Lacey Cook, program officer with Humanities Tennessee, said. "They'll spend most of their time in workshop classes in fiction, songwriting, creative non-fiction and poetry, but each night, we'll have entertaining activities with the visiting writers." «Read the rest of this article»
Adult Softball League coaches meeting and registration dates announced


Adult Fall Softball League coaches will meet Sunday, July 12 at the Burt-Cobb Community Center (1011 Franklin Street). The meeting begins at 1:30p.m. At this meeting, coaches will have the opportunity to vote on several league-specific rules.
Team deposits for the league will be accepted beginning July 13. Deposits are $100 per team. This will ensure that your team is able to participate in the fall league. Deposits are due in the Parks and Recreation office no later than 4p.m. on July 24. Late registrations will not be accepted.
For additional information on the Adult Fall Softball League or other Parks and Recreation activities, call the Parks and Recreation Office at (931) 645-7476 or visit www.cityofclarksville.com/parksandrec