APSU faculty, staff achieve goals through pursuits
Faculty and staff at Austin Peay State University recently brought recognition to the University through their professional, scholarly and personal development activities.
Dr. Samuel Fung, professor of psychology, Dr. Robyn Hulsart, assistant professor of professional studies, and Dr. Robert Sirk, professor in the School of Agriculture and Geosciences, graduated May 12 from the Academy for Leadership and Development in Mesa, Ariz. The academy is a yearlong program designed to advance organizational leadership and provide succession planning for leaders in postsecondary institutions. Some of the topics covered are dimensions of leadership, strategic and scenario planning, behavioral work styles and valuing diversity and cultural competence.
Dr. Sergei Markov, associate professor of biology, is on the cover of the current Russian periodical, International Scientific Journal for Alternative Energy and Ecology. For this issue, he wrote an introductory article, titled Importance of algae for biofuel generation (production of hydrogen and biodiesel).
Dr. Sharon Mabry, professor of music, was the guest presenter for  "Singers at Spoleto," the National Association of Teachers of Singing Summer Workshop held June 5-9 in Charleston, S.C. Her two lectures, titled "Singing Outside the Box" and "Vocal Explorations," centered on contemporary vocal techniques, how they can be used for teaching, performing and keeping the voice fresh. She also performed a recital of new works with accompanist Patsy Wade of Vanderbilt University Blair School of Music. In addition, she coached six advanced singers in a vocal master class that dealt with contemporary repertoire and its performance. All of the sessions were videotaped for the NATS archives and for use by the membership. «Read the rest of this article»

NASHVILLE — With 2009 nearly half over, the Internal Revenue Service reminds Tennesseans that there is no better time to check their 2009 federal income tax withholding levels to make sure they do not face any surprises when returns are due next spring.
The Making Work Pay Credit lowered tax withholding rates this year for 120 million American households. However, particular taxpayers who fall into any of the following groups should review their tax withholding rates to ensure enough tax is withheld: multiple job holders, families in which both spouses work, workers who can be claimed as dependents by other taxpayers and pensioners.
"Failure to adjust your withholding now could cause you to owe tax or to get a smaller refund next year," said IRS spokesman Dan Boone.
So far in 2009, the average refund amount is $2,675 and 79 percent of all returns received a refund. «Read the rest of this article»
Commonsense tips help prevent summer illness

NASHVILLE – Summer has officially arrived in Tennessee, bringing scorching temperatures and the risk of West Nile Virus. Activities of daily life often mean exposing ourselves to extreme heat or going outdoors at times when mosquitoes carrying WNV may be active. The Department of Health is sharing simple tips that can help you reduce your risk of seasonal illness during the hot summer months.
Temperatures that soar into the 90s and beyond bring the risk for heat-related illness. Heat-related illnesses include heat stroke, heat exhaustion, heat cramps and heat rash. Signs of heat-related illness include dizziness, heavy sweating, muscle cramps, rapid heart beat, nausea, headaches and cold/clammy skin.
"Heat-related illnesses and deaths are common, yet preventable problems," said Health Commissioner Susan R. Cooper, MSN, RN. "When temperatures are extremely high, Tennesseans must make smart decisions about their exposure to heat. Avoid going outside during the hottest part of the day whenever possible, and be sure never to leave anyone unattended in a car." «Read the rest of this article»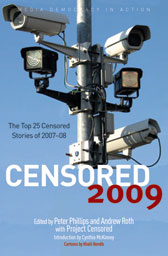 Nashville – Dr. Peter Phillips of Project Censored will be presenting a lecture at the First Unitarian Universalist Church at 1808 Woodmont Avenue in Nashville on June 26th at 7:30pm. The title of the lecture will be 'Media Democracy in a Time of Truth Emergency.' Project Censored is a media democracy project which has been highlighting the 25 most important stories ignored by the mainstream media through an annual publication and the website www.projectcensored.org.
Whether it is NATOs consideration of a "First Strike" Nuclear Option, Cruelty and Death in America's Juvenile Detention Centers or the Seizing of War Protesters' Assets, Project Censored has been there to highlight the investigative journalism that the mainstream media has failed to present to the general public.
According to Project Censored the top most underreported story of 2009 has been the violent deaths of over one million Iraqis since the beginning of the 2003 United States invasion of Iraq. "Over one million Iraqis have met violent deaths as a result of the 2003 invasion . . .These numbers suggest that the invasion and occupation of Iraq rivals the mass killings of the last century—the human toll exceeds the 800,000 to 900,000 believed killed in the Rwandan genocide in 1994, and is approaching the number (1.7 million) who died in Cambodia's infamous "Killing Fields" during the Khmer Rouge era of the 1970s." «Read the rest of this article»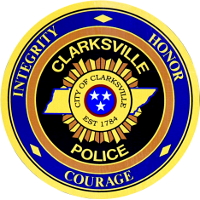 On June 25, 2009 at approximately 7:32 p.m., a fisherman found a deceased person in the water near the West Fork Bridge off of the 101st Parkway.  The person is believed to be male.  Clarksville Police Department's Major Crimes Unit is investigating the death as a homicide; this is normal procedure in the case of an unattended death.
Anyone with information should contact the TIPSLINE at 931-645-8477.
Austin Peay State University has scheduled a public meeting to gather comments on its Hazard Mitigation Plan. The plan reviews each of the major hazards that could pose risks to APSU and identifies action items to reduce those risks. The meeting will be from 6-8 p.m., Tuesday, June 30 in the Morgan University Center Ballroom. For more information, call Suzanne Desrochers in the APSU physical plant, (931) 221-7456.

NASHVILLE – The Tennessee Department of Health announces that the suspension of admissions at Life Care Center of Red Bank has been lifted effective June 23, 2009. The facility is a 148-bed licensed nursing home located at 1020 Runyan Drive in Chattanooga.
The Department confirmed the facility has returned to substantial compliance for state licensing purposes. The federal conditions of participation that led to the immediate jeopardy citations have been corrected as stated in the facility's allegations of compliance, which was approved by federal and state authorities. «Read the rest of this article»