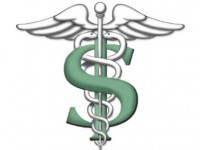 The national debate on health reform has uncovered innumerable "health care horror stories" in which cancer patients worry more about their bills than their malignancy or where pregnant women are laid off and dropped from their insurance soon before their due date.  These stories are tragic, and unconscionable for the richest country in the world, however, as a physician, this is not my typical experience.  Instead, what I see every day is patients with private health insurance who cannot afford the copays for their medications, delays in treatment as I grovel for prior authorization with a non-physician utilization reviewer, and patients stuck with huge bills for routine services that they thought they were covered for.
In my practice, patients have a mix of private and public coverage.  While I work with some extremely impoverished patients who qualify for public insurance through Medicaid, it is the people with employee sponsored private insurance who are most at risk for roadblocks to care.  As a primary care physician, it is hard enough to fit all of the recommended screening, health education, and chronic disease management that complex patients need into a fifteen minute visit.  When the burden of battling with insurance companies is added to the equation, there is no way that I can succeed.  My patients, especially the ones with private insurance, are forced to deal with the high copays, denials of claims, and delays in care. «Read the rest of this article»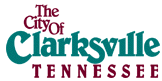 The weekly Clarksville Parks and Recreation Department Recreation Report provides Clarksvillians with a glimpse at the activities and events that are available from the Parks and Recreation Department for them to enjoy together as a family. This weeks highlights include:
Downtown Market
Summer Youth Programs
Hershey Track and Field
Movies in the Park
Independence Day Celebration
«Read the rest of this article»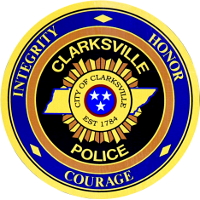 We need the public's assistance to help identify the deceased male that was found on June 25, 2009 at approximately 7:32 p.m. in the water near the West Fork Bridge off of the 101st Parkway. His description is:
White male
Between 20-50 years of age
5'6″ tall
Approximately 200-215 pounds
Wearing blue jeans and a white or gray pullover type shirt and also grayish colored sweatshirt
Black Slip-on boots (above the ankle)
Black hair
No scars/marks/tattoos
Please call Detective Tim Finley, 931-648-0656, ext 4008 or the TIPSLINE 931-645-8477.
Austin Peay State University will break ground next month for the new Chemical Engineering Technology building.
A groundbreaking will be held at 10:30 a.m., Friday, July 10 at the corner of Eighth and College streets across from the Sundquist Science Complex. The public is invited to attend.
Under a $6.4 million grant from the state, APSU will build the new lab facility on campus and work with both the Tennessee Board of Regents and the Tennessee Higher Education Commission to offer an associate degree program in chemical engineering technology. «Read the rest of this article»

NASHVILLE – Governor Phil Bredesen today recognized ten programs and organizations from across the state for their efforts in the promotion of healthy lifestyles. These organizations have been honored by the Governor's Council on Physical Fitness and Health as the 2009 Shining Star Award recipients.
"I applaud the efforts of these organizations in improving the health and fitness of Tennessee citizens," said Tennessee Governor Phil Bredesen. "The work of these groups and the individuals they inspire helps Tennessee become a healthier state and puts us on track to live longer lives."
Shining Star Awards are given for work to promote healthy habits in the following areas: Where we Live (communities), Work (employers), and Learn (educational settings). The 2009 Shining Star Award recipients are as follows: «Read the rest of this article»