WASHINGTON – U.S. Rep. John Tanner issued the following statement regarding his opposition to "cap and trade" legislation (H.R. 2454), which passed the House of Representatives Friday without Tanner's support.
"We share the concerns of many in West and Middle Tennessee about the negative impact this legislation, as passed by the House, could have on families, small businesses and farmers in the 8th District, many of whom already face tough times because of today's unprecedented economic challenges. «Read the rest of this article»
WASHINGTON – The U.S. Department of Housing and Urban Development today joined President Obama's commemoration of the tenth anniversary of the Supreme Court's Olmstead decision by announcing that it will offer rental assistance to 4,000 non-elderly families with disabilities, including 1,000 vouchers specifically targeted to those transitioning out of nursing homes and other care facilities. Through its funding notice, HUD is seeking comment from public housing authorities and others to ensure this critically needed assistance is distributed and administered in the most effective manner possible.
Today's announcement coincides with the tenth anniversary of the Supreme Court's ruling in Olmstead v. L.C. & E.W. which affirmed the rights of individuals with disabilities to live independently. To commemorate this landmark decision, President Obama declared 2009 the Year of Community Living.
"As individuals with disabilities leave institutional care, it is essential that they have housing options that will allow them to live independently," said HUD Secretary Shaun Donovan. «Read the rest of this article»
Commissioner Halts Lane Closures Surrounding Holiday Period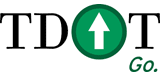 Nashville – Road construction won't slow travelers through Tennessee this July 4th holiday weekend. The Tennessee Department of Transportation will suspend all interstate construction that requires lane closures beginning at midnight on Thursday, July 2.
"We want travelers on Tennessee's roadways to get to their destinations safely and efficiently," said Commissioner Gerald Nicely. "Suspending lane closures during the holiday period is one way to ensure that travelers don't have to contend with the additional stress of construction-related lane closures as they travel across our state."
No lane closure activity will occur on interstates or state highways from midnight on Thursday, July 2 until 6:00 a.m. Monday, July 6. This will provide maximum roadway capacity for holiday travelers. Some long-term lane closures will remain in place in order to ensure safety. «Read the rest of this article»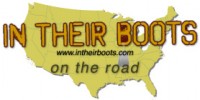 Brave New Foundation has contacted the Clarksville Freethinkers for Peace and Civil Liberties regarding a documentary film they are going to be shooting in Clarksville.  They wish to show how our community relates on a day to day basis with the soldiers of the 101st Airborne Division, and how the soldiers have been doing since their return home.  They would like to hear stories from soldier's, their families, relatives, friends, neighbors, and people from the community who interact with them.  Brave New Foundations purpose in making this film is to show the world on how our lives intertwine the lives of our soldiers.  Be brave, don't be shy, speak up!  Check out the In their Boots web site, they've done some great work.
To be considered for participation, contact Debbie Boen of the Clarksville Freethinkers for Peace and Civil Liberties, or Amanda Spain, the producer of  "In Their Boots" with a synopsis of your story. «Read the rest of this article»