New Financial Aid Benefits Allow Borrowers to Pay Back Loans Based on Their Income
WASHINGTON, D.C. – Starting today, federal student loans will become more affordable to repay as a new Income-Based Repayment (IBR) program takes effect.  IBR will allow borrowers to cap their monthly loan payments based on how much income they earn. This program, in conjunction with a lower interest rate on subsidized – or need-based – student loans and an increase in the Pell Grant scholarship, will help make college more affordable and help alleviate devastating student loan burdens for millions of students, recent graduates and other borrowers.
"This help couldn't be coming at a better time for borrowers in this tough economy, or for current and future students facing an escalating college affordability crisis," said U.S. Rep. George Miller (D-CA), chair of the House Education and Labor Committee. "These benefits will make a serious difference for students and families working very hard to pay for college, and will provide millions of borrowers more flexibility in choosing a career they truly desire rather than one made necessary due to crippling student debt."
"Under this new program, students no longer have to choose between serving their nation and communities and tackling a mountain of college debt," explained U.S. Senator Edward M. Kennedy (D-MA).  "Our nation is better and stronger when the best and brightest young Americans choose careers in public service." «Read the rest of this article»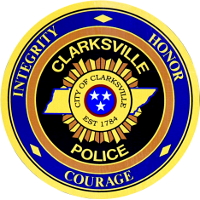 The Clarksville Police Department, in conjunction with the Montgomery County Sheriff's Office, will conduct a sobriety checkpoint on Ft. Campbell Blvd, Friday night, July 3, 2009 from 11:00 p.m. till 1:00 a.m. The purpose of these checkpoints is to detect and deter impaired drivers. Please drive safely! Overtime for this checkpoint is partially funded by the Governor's Highway Safety Office.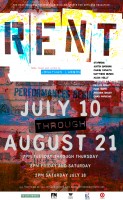 The Pulitzer Prize-winning musical RENT will rock the stage of the Roxy Regional Theatre, Clarksville's Center for Arts and Education, beginning Friday, July 10, at 8pm.
Jonathan Larson's rock musical is the joyous, breathtaking and inspiring story of a group of New York City East Village artists struggling to find their voices and find love in today's tough times, broaching controversial themes like homelessness, AIDS and drug addiction with compassion.
Based on Puccini's La Boheme, RENT stars Justin Barnum as Roger, Chase Kamata as Mimi, Matthew Burns as Mark, De'Lon Grant as Tom Collins, Taylor Hilt Mitchell as Angel, Alicia Kelly as Maureen, Kami Smith as Joanne and Brendan Cataldo as Benny. Amanda Bailey, Chad Parsons, Humberto Figueroa, Skye Mangrum, John Moser, Anesha Ross and Hannah Carmona round out the cast. «Read the rest of this article»